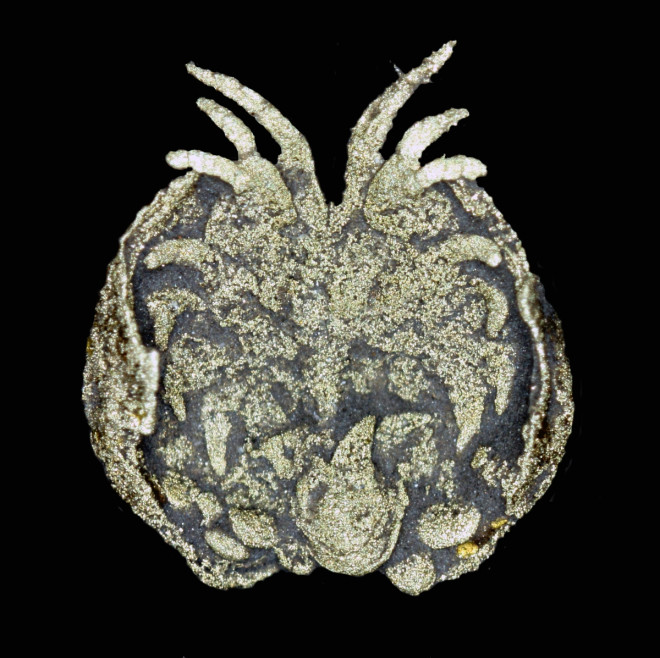 Scientists have discovered a fossil species dating back 450 million years that shows crustaceans taking care of their newly hatched young in a "nursery in the sea".
The new species, Luprisca Incuba after Lucina, the goddess of childbirth, is from the ostracod family, which is related to crabs, lobsters and crabs - crustaceans with no vertebrae that live in hard shells.
The fossils were found in mudstone rocks in the state of New York and contained tiny fossilised crustaceans measuring no more than 3mm, completely preserved from the hard shell to the soft limbs and body of the mother, together with a clutch of eggs within the shell.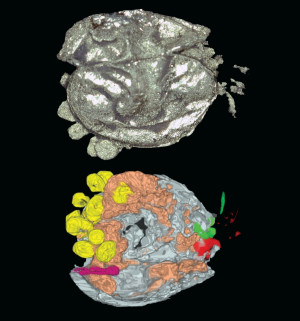 "This a very rare and exciting find from the fossil record," said Professor David Siveter, Emeritus Professor of Palaeontology at the University of Leicester, who led the team of international scientists.
"Only a handful of examples are known where eggs are fossilised and associated with the parent. This discovery tells us that these ancient tiny marine crustaceans took particular care of their brood in exactly the same way as their living relatives."
The intricate anatomical structures of the Luprisca Incuba have been preserved perfectly in the mineral pyrite, so scientists had to use X-Ray to be able to see the creatures within the shells.
The prehistoric crustaceans lived in poorly oxygenated conditions in a sea that was close to the ancient North American continent. Like their modern ostracod relatives, they were able to swim near the sea bed and scavenged and hunted to collect food.