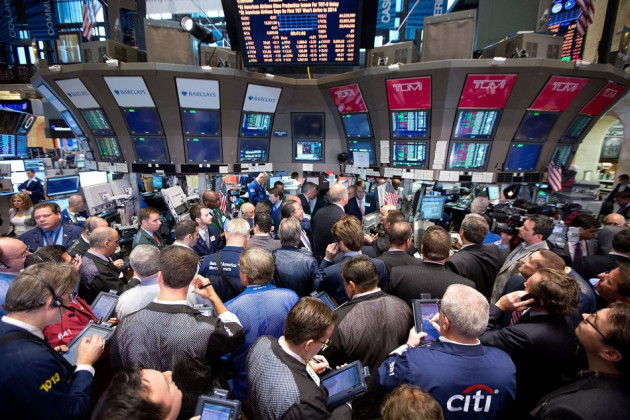 The Intercontinental Exchange has made an $8bn approach to buy NYSE Euronext confirming earlier media reports that linked the owner of the world's most famous stock exchange to a second takeover attempt.
The Atlanta-based group, known as ICE, will pay $33.12 for each NYSE Euronext share in a deal that values the Big Board operator at around $8.2bn (£4.9bn; €6bn) the company said in a statement published Thursday.
"Our transaction is responsive to the evolution of market infrastructure today and offers a range of growth opportunities, while enhancing competition in US and European markets and broadening our ability to address new markets and offer innovative products and services on a global platform," said ICE Chairman and CEO Jeffrey C. Sprecher. "We believe the combined company will be better positioned to compete and serve customers across a broad range of asset classes by uniting our global brands, expertise and infrastructure. With a track record of growth and returns, clearing and M&A integration, we are well positioned to transform our combined companies into a premier global exchange operator that remains a leader in market evolution."
ICE said NYSE Euronext shareholders will own aroudn 36 percent of ICE shares once the deal is complete. It also said it will look to spin-off the Euronext portion of the company through and initial public offering but will keep the NYSE brand intact. Duncan Niederauer will be named as president and CEO of the combined group, the statement said.
NYSE Euronext shares traded 12 percent higher in restricted after-hours trading following Wednesday's close on Wall Street, to change hands at $29.96 each.
ICE's previous bid for the Big Board operator - an $11bn approach made with Nasdaq OMX in April 2011 - was rejected by the US Justice Department which feared the tie-up would reduce the amount of new American listings on the jointly owned exchange.
The Frankfurt-based Deutsche Boerse was also attempting to buy the NYSE Euronext in a bid valued at around $9.3bn, but that approach was blocked by the European Commission on concerns that it would have created a "near monopoly" in the market for financial derivatives. Deutsche Boerse CEO Reto Francioni called the decision a "black day for Europe and its global competitiveness on financial markets."
NYSE Euronext, which posted earnings of around $653m last year on revenues of around $4.6bn, operates bourses in Paris, Lisbon, Amsterdam and Brussels and also owns the second-largest derivatives exchange - the London-based Liffe.
ICE, founded 12 years ago, now comprises more than 1,000 employees with a market capitalisation of around $9.3bn. It posted earnings of $522m last year on revenues of $1.3bn, and specialises in electronic energy and commodities futures trading.