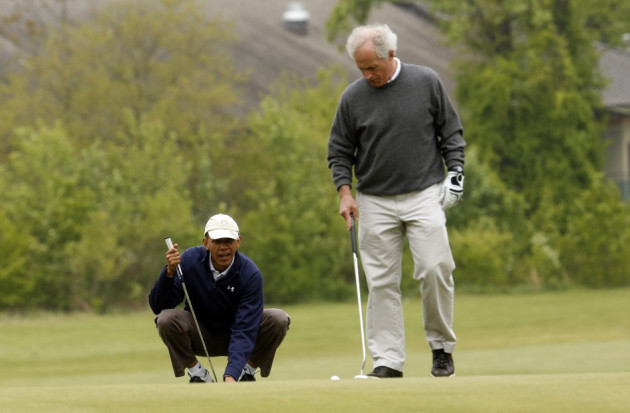 A Republican senator hit a hole in one during a round of golf with President Obama - then quipped it would strengthen his party during upcoming negotiations.
Georgia senator Saxby Chambliss sunk the shot on a military base golf course in Washington during a round arranged by Obama to help him forge better ties with opponents to get legislation on welfare through Congress.
Usually, the player who pulls off the shot buys drinks for his fellow golfers, but not Chambliss.
He said: "I told him since I'd made a hole-in-one, he ought to give us everything we want on entitlement reform."
Also on the course at the Andrews course was Colorado Democrat Mark Udall and Republican house speaker John Boehner.
The game was part of Obama's bid to forge better relations with members of Congress.
The Republican duo went on to win the round after Chambliss's 11th-hole heroics.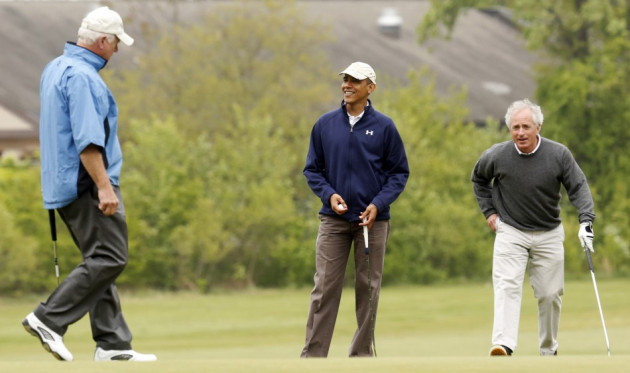 Chambliss said: "This was a day to get away from the office and the president seemed like he enjoyed himself. It was just like playing with my usual Saturday morning foursome.
"There was a lot of jawing back-and-forth on short putts. It was just a fun day."
Obama is on a charm offensive after criticism that he has failed to work closely enough with the Senate and House of Representatives.
His first term in the White House was defined by gruelling battles on health care and during his second term, gun control and deficit reduction measures.
On the agenda during the game was the Syrian civil war, cyber-security and measures to bring down the deficit.