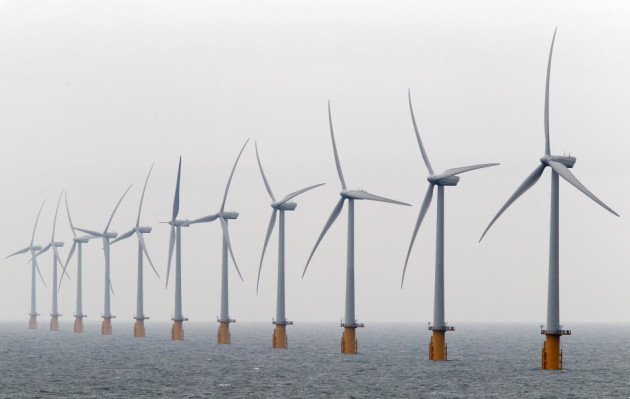 A multibillion pound wind farm project off the West Country coast is to be scaled back by one third following public protest.
The £3bn Atlantic Array Offshore Wind Farm project, located in the Bristol Channel between South Wales and North Devon, was expected to provide energy for one million homes when it became fully operational within the next decade.
Following a growing public backlash against the project, the developer RWE Npower Renewables, has announced it will cut the scale of the operation from a maximum of 417 turbines to 278.
The decision has been called a "ploy" by local campaigners, who accused the developer of creating an illusion that they have listened to public opinion regarding the project.
The announcement took place after a landmark case in the high court, where Mrs Justice Lang ruled the Coalition government's renewable energy targets did not outweigh the value of the beauty of the English countryside.
North Devon campaign group Slay the Array has accused the developer of merely making token alterations to the plans, following two public consultations.
Slay the Array spokesman Steve Crowther said: "This announcement is a ploy to make it look as though the developers have bowed to public opinion. In fact, they have not reduced the size of the development at all - like the extra consultation they announced in January, this is part of a carefully choreographed PR campaign."
Atlantic Array development manager Robert Thornhill said no decision had been made on the precise number of turbines, but added: "We have always said that we will apply for planning permission for turbines between 3.6 and 8MW The sizes of turbine we are considering have not changed.
"We have, however, reduced the maximum number of turbines for which we will apply for planning consent, from 417 to 278, following responses to our public consultation and our environmental and engineering studies to date.
"We have also reduced the wind farm site area by almost one third from 414sq km to 238sq km."
Slay the Array has also claimed the project poses a threat to tourism, which brings £250m a year to the area and accounts for 17 percent of employment, according to thisisdevon.com.