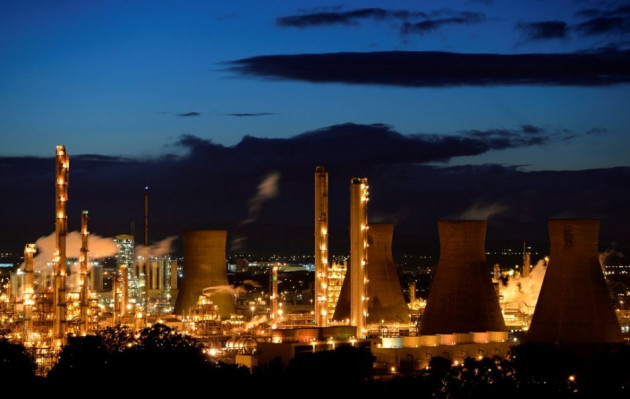 US oil futures rose on 25 October while Brent crude futures pared losses following reports that Saudi Arabia could cut shipments owing to a probable surplus in supplies and after traders digested upbeat Chinese economic data.
However, futures finished lower for the week as a whole after US data showed that inventory surged amid a prospect of slowing demand in that country, the world's largest consumer of oil.
The December US crude oil contract gained 74 cents or 0.8%, to finish at $97.85 a barrel on 25 October. Prices were down 3.2% for the week.
The December Brent crude oil contract shed 6 cents, or 0.1%, to settle at $106.93 a barrel on 25 October. Prices were down 2.7% for the week.
Data from China showed that the HSBC flash PMI hit a seven-month high in October at 50.9, compared to a reading of 50.2 in September. That data followed last week's positive third quarter GDP numbers.
Together they suggest that the world's second largest economy is improving.
However, news that US crude stockpiles had expanded by 24 million barrels since mid-September and downbeat US nonfarm payrolls data weighed down on oil futures for the week.
Reports that "Saudi Arabia is reducing shipments in response to a possible surplus in supply and possibly the decent economic news out of China Thursday," helped push up prices on the final trading day of the week, said Kirk McDonald, senior analyst at Argent Capital Management.
However, futures logged weekly losses owing to another month of record US crude oil production and after seasonal refinery maintenance resulted in high US crude stockpiles, McDonald said.
The US Energy Information Administration said that about 1.3 million barrels per day (bpd) of refining capacity had been taken offline, reported Reuters.
"It looks like processing rates at refiners will have to move close to summer levels to reduce inventories again," McDonald told MarketWatch.
Grangemouth Refinery
Ineos, the operator of the Grangemouth Refinery, Scotland's largest industrial site, struck a deal with unions to keep the facility open.
The facility refines 200,000 barrels of crude oil every day.
The uncertainty surrounding the fate of the refinery provided support to Brent futures earlier in the week.