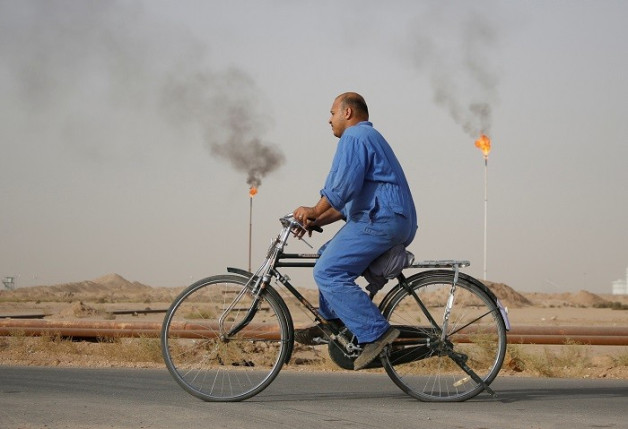 Oil prices could rise next week if the current US shutdown continues to drag on.
A protracted US budget impasse could negatively impact the US dollar, and a weaker dollar typically boosts the prices of dollar-denominated commodities prices.
"The shutdown decision should have a minimal effect upon energy other than perhaps a very modestly bullish influence predicated upon a weaker USD," Jeffrey Dawkins of the FQ Group told AFP.
Market players will continue tracking developments in Washington next week as the budget standoff threatens to negatively impact the upcoming debt-ceiling vote.
The world's largest economy will run out of cash to pay its bills on 17 October if the government's borrowing limit is not raised. The country's laws limit its borrowing to $16.7tn (£10.4tn, €12.3tn). Market analysts say that the Treasury would probably not be able to pay its bills if the ceiling is not raised.
Global oil prices rose on 4 October on lower production from the Gulf of Mexico, where a tropical storm forced energy companies to shut down several oil rigs.
Benchmark US crude prices for delivery in November rose 53 cents to $103.84 per barrel on last close.
North Sea Brent crude oil for delivery in November gained 46 cents to hover around $109.46 a barrel, Reuters data showed.
Tropical storm Karen is expected to make landfall over the weekend and weather forecasters have warned that the storm may dump heavy rains and cause flooding in low-lying regions of the Gulf Coast.
"The market is definitely getting some support off the tropical storm going into the weekend," Phil Flynn of the Price Futures Group told AFP.
"I don't think there is anybody who believes there will be any major damage. But we are seeing some shut-in as a precautionary thing that should tighten supply in the coming weeks," Flynn added.
British oil major BP began evacuating non-essential workers from its facilities on 2 October and has shut production in the Gulf of Mexico.
Data from the US Energy Information Administration revealed that the US could end 2013 as the world's single largest producer of petroleum and natural gas, ahead of Russia and Saudi Arabia.
The agency said on 4 October that combined US petroleum and gas production this year would reach 50 quadrillion British thermal units, surpassing Russia by five quadrillion Btu.