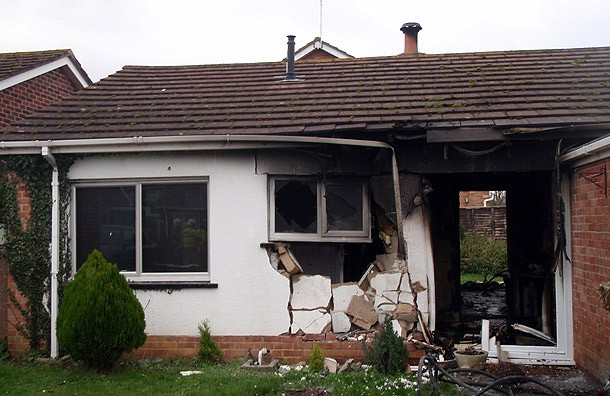 The driver of a fuel tanker in Wool, Dorset, was being hunted by police after he drove his vehicle into a residential home, setting it ablaze.
The tanker struck the side of the building at 8.40 this morning. The occupant, a woman, was described as safe and well despite the property suffering "significant" damage.
A spokesperson for Dorset Police said: "Police are investigating a road traffic collision and property fire in Wool, with officers appealing for witnesses to come forward.
"Dorset Police received calls from reporting that a fuel tanker had collided with a bungalow.
"It was subsequently reported that the address was on fire.
"Following the collision, the driver of the tanker left the scene and he is still outstanding at this time."
Police were asking for witnesses to come forward and asking them to get in touch using the non-emergency police number, 101.