Twenty20 cricket's potential inclusion in the 2024 Olympics has been handed a boost after The MCC World Cricket committee endorsed the sport's campaign.
Despite attaining 'full Olympic recognition' in February 2010, cricket was omitted from the seven-sport shortlist considered for inclusion for 2020 Olympic Games, joining Wrestling ahead of the decision in September
International Olympic Committee president Jacques Rogge is a known admirer of the sport's television appeal and in 2011 said he would welcome an application for consideration into the Games.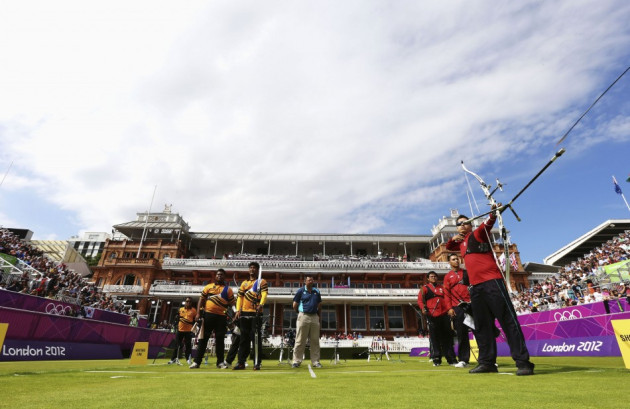 An MCC statement read: "The MCC World Cricket committee appreciates that a great deal of effort may be needed to lobby for the inclusion of cricket in the Olympic Games of 2024,"
"The committee accepts that, were cricket to be played in the Olympics, there would be a short-term loss in income for the ICC, and therefore for dispersion to its members, but is impressed with the potential boost for the game worldwide if cricket were to be included.
"Furthermore, the committee advocates Twenty20 cricket as the format to be played at the Olympics, thereby providing the 'pinnacle' of that form of the sport."
Cricket was once included in the Olympic programme in 1900, where Great Britain beat France in the only scheduled match.
The major stumbling block for the sport remains the lack of global appeal, despite its' inclusion in the 2010 Asian Games which saw cricketing minnows China, Maldives and Napal all compete.
Convincing the likes of United States and Russia, major sporting nations but whose cricket heritage is limited, that the sport represents a viable world-wide alternative for 2024 remains the biggest challenge facing the International Cricket Council.
Amid the ICC's 105 member countries, only 10 have full member status while only an additional six are graded as top associate countries.
In 2008, former Australian test wicketkeeper Adam Gilchrist said: "We have a responsibility to grow our game in new territories and amongst the women of the world.
"I believe the Olympic Games is the vehicle the sport should use to aggressively sell the message of our sport to all 202 competing Olympic nations, so our sport is strong and robust in countries where it is currently played and exciting and ground-breaking in countries who haven't yet caught the cricket bug."