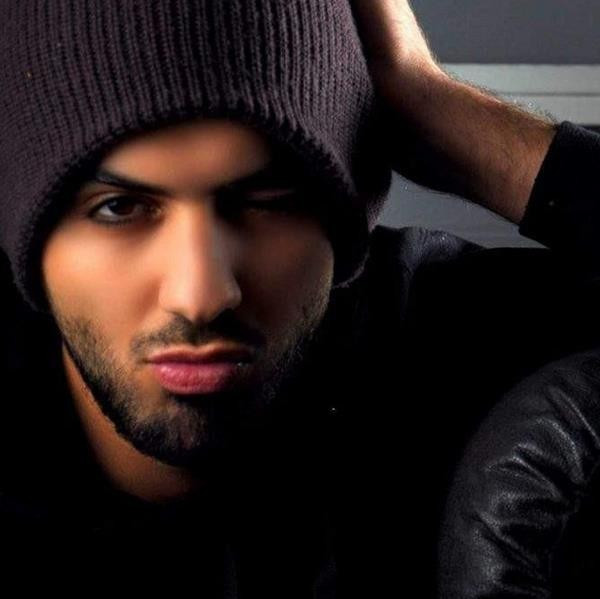 Omar Borkan Al Gala, the 25-year-old UAE national deported from Saudi Arabia for being "too handsome", spoke about the pressures of "instant stardom" in an exclusive interview with Yahoo's omg! NOW.
The model and actor, who is currently in Canada, told presenter Jessica Kahawaty that the newfound fame had turned his life "upside down" and that he thinks beauty is a "gift from God".
"I look at it as a gift from God, to be smart to use it in the right way," Al Gala said.
When asked how he felt about the huge number of fans following his every move and him turning into an Internet sensation almost overnight, he said:"It's amazing feeling, flattering at the same time."
"I had the most amazing awesome two weeks in my life, connecting with my fans all over [the world] with social network, Facebook and Twitter, Instagram," he added.
Gala confirmed that his Facebook account, on which he had about 800,000 followers, was deleted earlier this week. He said he didn't know why it had been deleted but speculated that it may have been because of fake accounts.
"I really had problems with Facebook and other social networks because of the fake accounts," he said. "People actually don't know what's real and what's fake, and we're figuring this out," Al Gala continued, adding he hoped things would be better, on social netowrking Web sites, over the next few weeks.
Al Gala further revealed that his debut film project was going to be in Dubai and the shooting was to begin in June.
He said that though acting would be new for him, he believed he was "going to be great on the screen" as he possessed ample experience with modelling and photography and he also felt comfortable in front of the camera.
Al Gala revealed during the interview that there was no "special beauty routine" he followed to maintain his good looks. A coy Al Gala said that he simply kept himself comfortable and "feeling good" and that reflected on his face. He also thanked his fans around the world for all the love and support he has been constantly receiving.
Al Gala, described by one newspaper as possessing "unlawful good looks", has also had women around the world going crazy for his "perfect voice".
In April, Saudi Arabia authorities deported Al Gala and two other men for being "too handsome". The men were thrown out of the Janadriyah festival, one of the country's biggest cultural events.
Click here to watch the full interview.