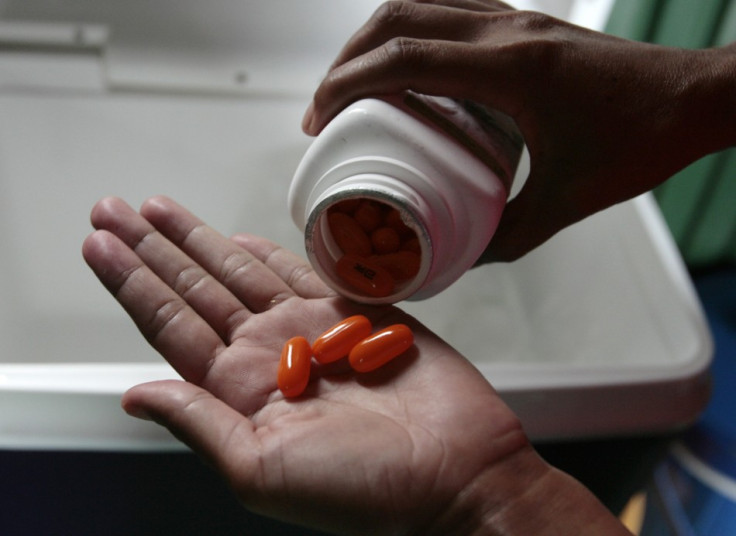 A once-a-day pill helps to reduce the spread of HIV/Aids significantly, according to a new report.
Stanford University researchers have created a drug called Truvada, which was created by combining two drugs Tenofovir and Emtricitabine.
Tenofovir-emtricitabine is a super drug that can reduce an individual's risk of HIV infection by 44 percent when taken daily. Patients who had consumed this drug on regular basis for a long period reduced their risk to an even greater extent - by 73 percent.
Witnessing such amazing results, researchers decided to see if it would be cost-effective to prescribe the pill daily in large populations, a prevention technique known as pre-exposure prophylaxis, or PrEP.
Researchers have even created an economic model focused on gays, as they account for more than half of the estimated 56,000 new infections annually in the United States, according to the Centers for Disease Control and Prevention.
The study found that giving the pill to all the gays would cost $495 billion over 20 years, compared to $85 billion if the pill was given only to gay men at particularly high risk for HIV infection.
"Promoting PrEP to all men who have sex with men could be prohibitively expensive," said Jessie Juusola, a PhD candidate in management science and engineering at the Stanford University School of Engineering.
"Adopting it for men who have sex with men at high risk of acquiring HIV, however, is an investment with good value that does not break the bank," Juusola added.
According to the study, without the consumption of the pill, there would be more than 490,000 new infections among the gay population in the United States in the next 20 years. But there would be a significant reduction in the number of infections, nearly 63,000 less, if just 20 percent of these men take the pill daily.
Juusola said the costs could be significantly reduced if the pill is found to be effective when used intermittently, rather than on a daily basis. Current trials are examining the effectiveness of the drug when used less often.