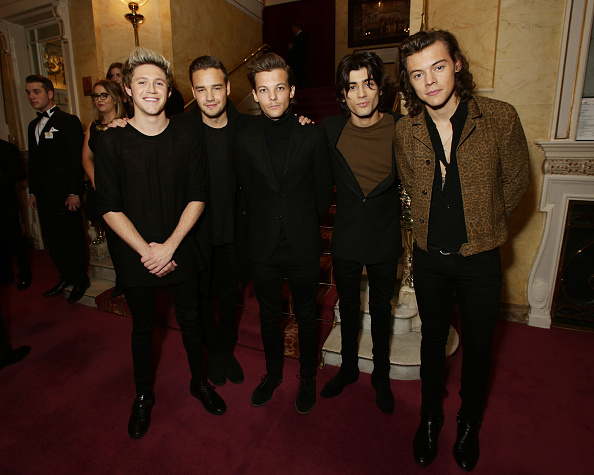 If One Direction were tired of the incessant gay rumours, Liam Payne latest's revelation is not going to help their cause. The 21-year-old pop star has revealed he once kissed Zayn Malik.
During a candid chat with We Love Pop magazine, the Steal My Girl hitmaker admitted the sneaky smooch with Malik, 22, happened after his bandmates encouraged him to get up close and personal.
"I ended up kissing Zayn once! Zayn was like 'Come on then, come on' putting his head close to me," he confessed. ''It was like when you're going to have a fight. Then he just leaned forward and kissed me.''
And when it comes to some kissing action, Louis Tomlinson, 23, does not mind who he locks lips with.
While Harry Styles, 21, was not able to decide which of his bandmates he would kiss in a life-or-death situation, Tomlinson boasted he would "probably snog all the guys, to be honest''. ''I can't answer that. I genuinely can't,'' Tomlinson added.
Although rumours that Styles and Tomlinson are secretly dating have blighted the X Factor stars for years, the group often send fans into a frenzy with their homoerotic activities.
In January, Niall Horan made headlines when Styles appeared to ask him for oral sex on social media.
After Horan, 21, shared a selfie with his tongue out on Instagram, Styles responded with a proposition. "Can I sit on your face?" he wrote in the comment section before adding "Please?". Earlier in March, Styles was also caught grabbing Payne's manhood during a concert.