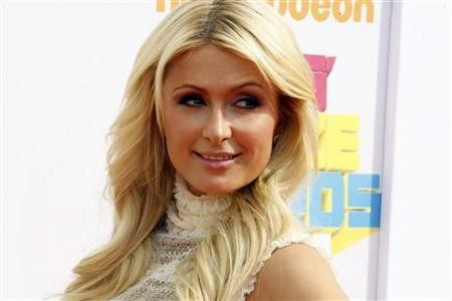 Paris Hilton has claimed that she did not make any money from her now infamous sex tape, One Night in Paris.
The hotel heiress shot to fame after X-rated footage of her romping with then-boyfriend Rick Salomon was leaked in 2004.
"I never made a dollar," Hilton told TMZ. "I don't like people using my name to make money, especially in such a gross way."
Hilton recently managed to shut down a porn site in Slovenia that had been cashing in by hosting clips of her sex tape.
The socialite filed a complaint against ParisHiltonPornVideos.com, asking for the website to be closed down and also demanding that ownership of the domain name be transferred to her.
She explained that she had no idea the site existed until she read about it on the internet and did not want any money from the site.
The 32-year-old has raked in millions of dollars thanks to her business savvy and numerous fashion and beauty lines.
"I make enough money in nice ways," she shared. "My fragrance makes enough I don't need to worry."