One-Way Ticket to Mars Attracts 200,000 Applications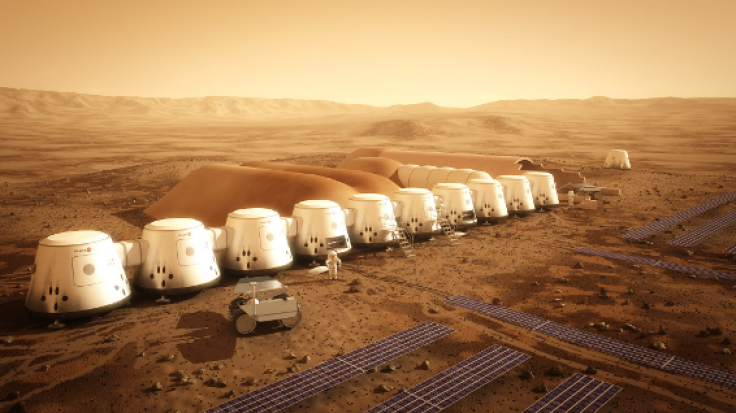 An astounding 200,000 people have applied to join the first manned mission to Mars, despite the fact that the expedition – which the organisers hope to fund by televising the whole thing for an earthbound audience - has a major downside: there will be no way to return.
Even if the mission overcomes a host of currently insurmountable problems including cosmic radiation, designing a sufficiently powerful spaceship and securing TV rights, nobody who makes it aboard would ever be able to come back down to Earth - and would die on Mars. Despite that drawback, applications have arrived from across the world.
The organisers, the not-for-profit organisation "Mars One", say they have already whittled down the hopefuls to around 1,000, and hope to draw up a final shortlist of 40, but complain that some applicants didn't appear to be treating the project with the gravity it deserves.
Co-founder of Mars One Bas Lansdorp said that although he was "appreciative and impressed" with the quantity of applicants, some potential Martians didn't appear to have the right stuff:
"The challenge with 200,000 applicants is separating those who we feel are physically and mentally adept to become human ambassadors on Mars from those who are obviously taking the mission much less seriously. We even had a couple of applicants submit their videos in the nude!"
Mars One aims to establish a permanent colony on Mars, funded through its "Indiegogo" crowd-funding scheme, and claims that "crews of four will depart every two years, starting in 2024".
Some of the funding is hoped to come from TV rights, as Mars One hope to televise the Martian colony in the same way as terrestrial shows such as Big Brother already do from Borehamwood. Whether advertisers would be interested in a project that exposes Dan Dare wannabes to radiation, temperatures as low as -225 degrees Fahrenheit (-153 degrees Celsius) and probable psychological issues is another matter.
The group had planned to send an unmanned craft to Mars in 2016, but this has been put back to 2018. Lockheed Martin and Surrey Satellite Technology Ltd. (SSTL) have been contracted to "develop mission concept studies" with the aim of showing a manned flight will be possible at a later date.
© Copyright IBTimes 2023. All rights reserved.