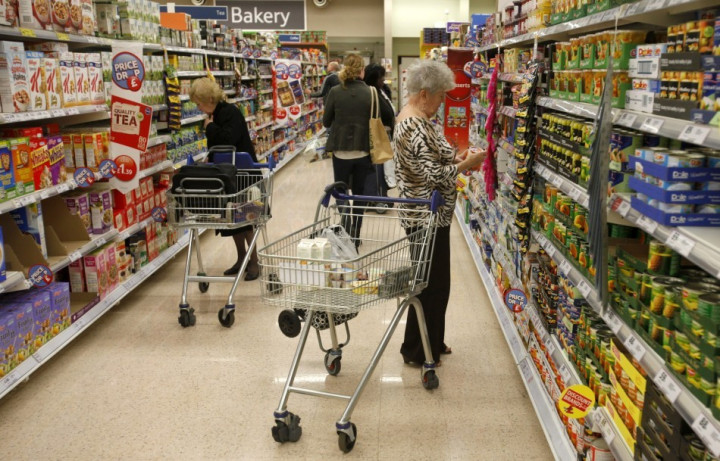 UK retail sales unexpectedly fell in August as consumers spent less on food items, than they had in July, when a heatwave and the arrival of Kate Middleton's Royal baby George boosted sales figures.
The Office for National Statistics (ONS) said that retail sales volume declined by 0.9% on month in August, compared with a rise of 1.1% in July. Economists expected a monthly rise in sales at 0.4%.
The annual rate of growth in retail sales slowed to 2.1% in August from 3.0% in July, a 2.5-year high. Economists expected a 3.3% increase in sales.
Excluding fuel, retail sales declined by 1.0% on month in August, but rose 2.3% year-on-year.
The retail sector represents about 6% of the British economy.
Food Sales
In July, consumers spent more on barbecue food and outdoor items amid a heatwave. Furthermore, the sales were boosted by the arrival of the Royal baby and sporting wins such as the Ashes and the Wimbledon.
Offsetting the gains in July, food sales declined by 2.7% on month in August.
In addition, sales household goods declined 1.6% in August, as furniture sales fell 7.8%.
Clothing and footwear sales have increased by 1.1% in August from the previous month.
Growth Outlook
Despite signs of improvement in the economy such as rising house prices and low mortgage interest rates, economists are worried about the consumers' spending power, as inflation continues to outstrip wage growth.
The ONS said on 17 September that inflation as measured by the retail price index increased to 3.3% in August from 3.1% in July. Meanwhile, wage growth is still lagging in the country, squeezing the budgets of households. Average weekly wages rose 1% in the three months to July compared with a year earlier, according to official data.
The retail sales report is likely to hurt the country's growth outlook, which recently received a boost on strong data from services, manufacturing and construction sectors.
The Bank of England said on 18 September that recovery is "taking hold" in the country, and raised its growth forecast for the ongoing quarter to 0.7% from 0.5%. The central bank also promised that it will not raise interest rates until the country shows real signs of expansion.
'Tentative Recovery is continuing'
Commenting on the data, the British Retail Consortium (BRC) said that a "tentative recovery is continuing to build" in the country.
"While not quite on a par with an exceptional July, these are strong figures well above the annual average and are sustaining the positive momentum we've seen in recent months," says BRC director general Helen Dickinson in a statement.
"August saw retailers preparing well for the shift towards autumn and customers responded well to back-to-school offers as well as promotions on late summer stock."
"Alongside improving consumer confidence, a fourth month of shop price deflation and rosier news in the wider economy, this is further validation for the cautious optimism sensed by many at the moment."