OpenAI improves ChatGPT on iPad, adds support for Siri, Shortcuts
OpenAI's widely popular AI chatbot, ChatGPT has received its first big update.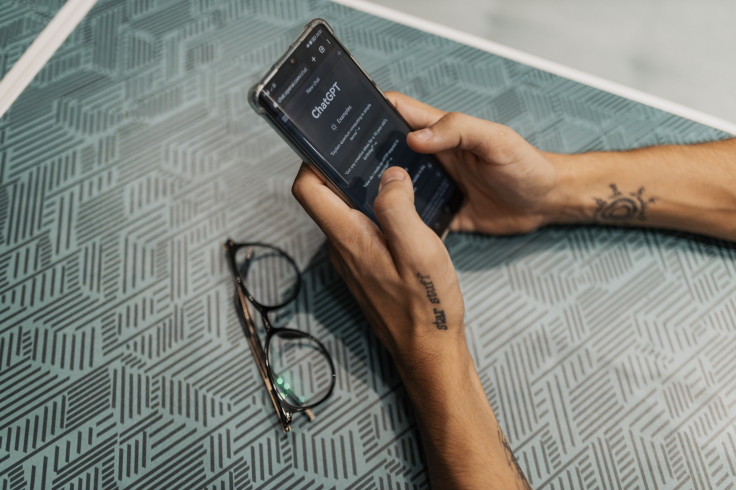 The ChatGPT app for iOS has received a major update, which adds support for Siri, Shortcuts, and more. OpenAI, the AI company behind ChatGPT, unveiled an official ChatGPT app for iOS last month. Much to their delight, iPhone users can finally access the record-breaking chatbot to get answers to their questions.
The official app by OpenAI currently has a rating of 4.5 out of 5 on the App Store. While the app is free, it runs only on iOS 16.1 or later. OpenAI has now improved the app's integration with iOS, adding support for Siri and Shortcuts. Aside from this, the new update enhances the app on iPads.
ChatGPT app for iOS gets significant updates
Notably, the latest update introduces Shortcuts integration. Now, you can use Shortcuts to create a ChatGPT prompt, which can serve as a link between the AI bot and various apps. For instance, you can ask ChatGPT to look up a fact and then save the response as a note. Also, you can message this response to a friend.
Moreover, you can use Siri to summon ChatGPT or create these Shortcuts. To those unaware, ChatGPT for iOS also uses OpenAI's Whisper speech recognition for voice input. So, integration with Siri simply expands its accessibility. Furthermore, the ChatGPT app supports a drag-and-drop feature between a slew of Apple devices.
The aforesaid feature lets you drag and drop the response to other iOS devices. The folks at Engadget describe this feature as a "manual version of Shortcuts." So, you can choose between these two methods (drag and drop feature or Shortcuts). As far as improvements for iPad are concerned, ChatGPT now delivers a full-screen experience.
Originally, ChatGPT for iOS was designed specifically for the iPhone screen. With the new update, OpenAI has formatted the app for iPad-sized displays, As a result, the app will now occupy all the screen real estate. To recap, OpenAI first released ChatGPT for iOS for US-based users in mid-May, The app was eventually launched in 11 other countries, including the UK.
OpenAI continues focusing on Apple devices
The newly rolled-out update implies OpenAI wants to focus more on Apple devices. With Android smartphone giant Samsung planning to ban the use of AI tools like ChatGPT citing security concerns, it makes sense that the AI company is showing more commitment to Apple's platforms. However, it is unclear whether the new update addresses some of the newly reported issues.
According to a 91mobiles report, some users are experiencing overheating issues with the ChatGPT app for iPhone. In addition to that, some users have complained of battery drainage after installing the app. The update will be rolled out to iOS and iPadOS devices via the App Store updates. Alternatively, you can install the latest version from the App Store.
In the meantime, Android users are waiting with bated breath for the ChatGPT app's launch on the platform. Regrettably, OpenAI CEO Sam Altman is still mum on his plan to launch ChatGPT app for Android anytime soon. The top executive is currently meeting top leaders around the world to calm people's fears about ChatGPT and artificial intelligence.
OpenAI CEO says he doesn't trust ChatGPT's answers
Altman, who recently met India's Prime Minister Narendra Modi, said he doesn't trust ChatGPT's accuracy. "I trust the answers that come out of ChatGPT the least on Earth," Altman said jokingly during a session at the Indraprastha Institute of Information Technology in Delhi.
Speaking about the AI hallucination issue in GPT-based models including ChatGPT, Altman acknowledged that the problem is real. While he noted that the company is working to improve it, the top executive said it will take about a year for them to perfect the model.
To those unaware, AI hallucination alludes to a confident response by artificial intelligence that doesn't seem to align with its training data, either because it is biased, insufficient, or too specialised. This issue can be problematic, especially since generative AI is now being used to create news articles and analysis pieces, according to a report by HT Tech.
© Copyright IBTimes 2023. All rights reserved.