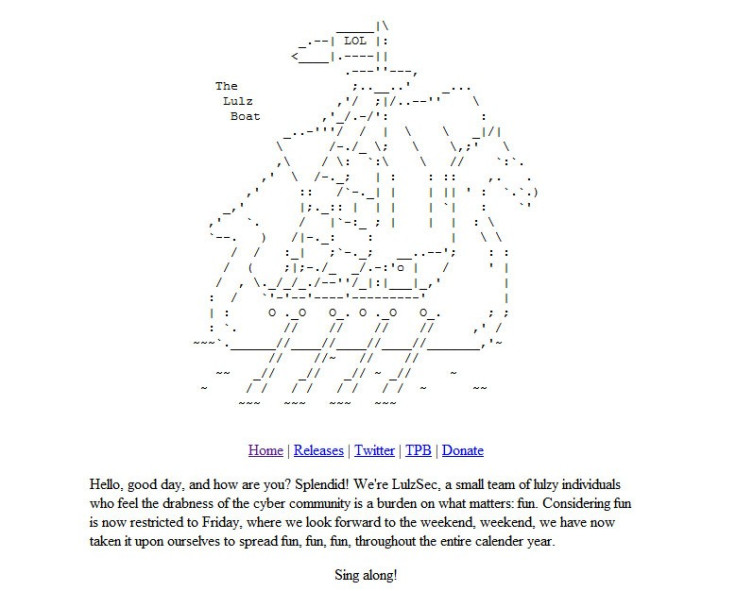 The hacker collective LulzSec today claimed to have successfully hacked the U.K. Census obtaining the personal information of all that took part.
As part of its ongoing Operation Anti-Security against the word's governments, the group posted a statement online promising to release the information stolen after it had finished re-formatting it.
The statement, like its previous declaration of war, was posted on the Pastebin website. It read:
"Greetings Internets,
"We have blissfully obtained records of every single citizen who gave their records to the security-illiterate UK government for the 2011 census
"We're keeping them under lock and key though... so don't worry about your privacy (...until we finish re-formatting them for release)
"Myself and the rest of my Lulz shipmates will then embark upon a trip to ThePirateBay with our beautiful records for your viewing pleasure!
"Ahoy! Bwahahaha... >:]
"Cap'n Pierre "Lulz" Dubois".
LulzSec have not yet issued any further information regarding the attack, though the statement was released late last night -- 20 June, 2011.
The attack on the U.K. Census is believed to be a part of its recently announced Operation Anti-Security. The operation promises to see LulzSec team up with its 4Chan-born sibling Anonymous in an ongoing cyber-war against the world's governments and corporations.
The attack is the second raid the group has claimed since revealing the new joint operation. Late last night the collective claimed responsibility for a successful attack against the U.K.'s Serious Organised Crimes Agency's website -- the agency's website was still down at the time this article was written.
Further attacks are expected to be revealed by LulzSec and Anonymous later today.
UPDATE: LulzSec has since denied responsibility for any involvement in the attack on the census' database.