Amidst the glitz and glamour of the 2013 Oscars ceremony, a dazzling array of stars graced Los Angeles' Dolby Theatre. From youthful spirits such as 22-year-old Jennifer Lawrence, to veteran masters such as Daniel Day-Lewis, a broad spectrum of the Hollywood community was cherished and praised.
But the ultimate winner of the night's big prize was a star once forgotten, as Ben Affleck's movie Argo won the best picture prize. Receiving the award he said, "What I learned was it doesn't matter if you get knocked down in life, what matters is that you've got to get back up". His remarkable turnaround from toxic celebrity to esteemed director is the kind of story only the major film studios can usually write.
Good Will Hunting
Despite being born in California, Affleck started his career as an outsider to Hollywood. He made his name early on in the films of aspiring independent directors such as Richard Linklater and Kevin Smith, part of a wider band of filmmakers utilising the cheaper methods of cinema production as a means of gate-crashing the exclusive industry.
But his road to stardom had started way earlier, when as an eight-year-old growing up in Cambridge, Massachusetts he befriended another boy by the name of Matt Damon.
Seventeen years later the two wrote the screenplay for, and starred in, Good Will Hunting, with Damon playing the troubled youth with a genius intellect who is nurtured by Robin Williams' psychologist.
Critically acclaimed, Affleck and Damon's screenplay won them their first Oscar at the 1998 Academy Awards. But over the next ten years that golden night soon faded into a distant memory.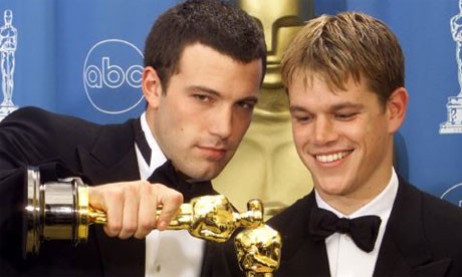 The 'Bennifer' Years
Catapulted from unknown to celebrity overnight, Affleck basked in his new-found fame through a string of blockbuster titles such as Armageddon, Pearl Harbor and Daredevil. Whilst all successes at the box office, the movies each pushed his celebrity higher and higher whilst simultaneously chipping away at his artistic credibility.
It was in 2002 when the actor began dating American actress and singer Jennifer Lopez that his name would become a permanent fixture in the tabloids. Dubbed 'Bennifer', the super-couple were incessantly covered by gossip columns, the most infamous being when The National Enquirer broke the news that the film star allegedly spent the night with a Canadian lap dancer in Vancouver.
Their on-again/off-again engagement finally broke up in January 2004, with both citing constant press exposure for the disintegration of their relationship.
The most famous product of their romance was Gigli, the 2002 flop in which both starred. The film has now gone down in history as one of the worst films ever made, and its box office revenue of $7m was less than a tenth of its $75.6m production cost. It currently holds a 7 percent approval rating on reviews aggregator Rotten Tomatoes.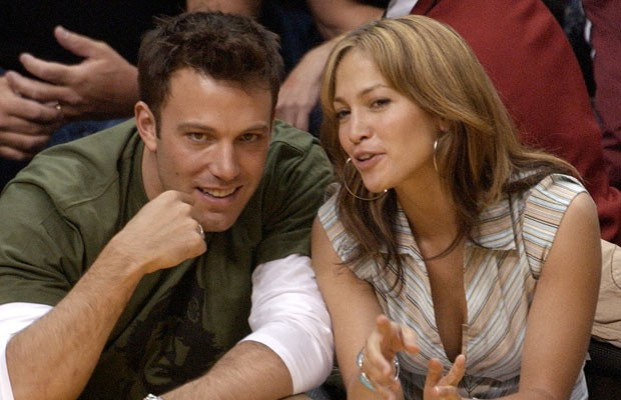 Road to Recovery
By this stage of his career Affleck was perfectly placed to play George Reeves in Hollywoodland, a biopic of how the troubled Superman star struggled with his celebrity against a desire to be considered a serious actor. Affleck scooped the Best Supporting Actor prize for the role at the Saturn Awards, and had laid the first stones in the rebuilding of his acting career.
But instead Affleck turned his talents towards directing, getting behind the camera to make mystery thriller Gone Baby Gone in 2007, with younger brother Casey Affleck in the lead role. The film garnered highly positive reviews as critics noted that Affleck showed outstanding promise as a director. He was equally praised for his follow-up, gritty crime drama The Town.
Those two movies were both personal to Affleck, set in and inspired by his upbringing in greater Boston. It was his adventurous leap to directing Argo, a film set not only in another country but another time period, which would finally see him elevated once more into the academy spotlight.
The combination of tackling a global historical story, the 1979 Iranian hostage crisis, with a suspenseful thriller as Affleck's CIA agent orchestrates the embassy worker's escape from Tehran, showed the director's newfound panache for delivering serious political stories in an entertaining and engaging way.
Now Affleck's career has come full circle, with the 40-year-old once more embraced by the academy for his achievements. His lack of a best director nomination might have suggested that all was not forgiven, but Argo winning best picture clearly confirms that Affleck's star is shining once more, now brighter than ever.