The Android-powered Ouya games console, which started life as a Kickstarter project, is now a reality, as the US company ships 1,200 developer consoles out to users worldwide.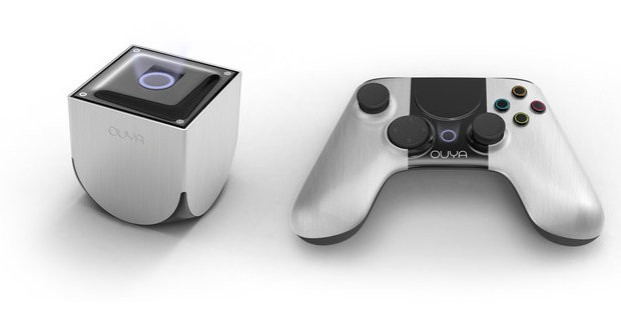 The consoles sent out by Ouya are development units, which will be used by developers to create games for the Android console, ahead of the finished console being sent out to investors in March.
Ouya began as a Kickstarter project in July, where it earned more than £1.4m in its first 24 hours, made up of pledges from those interested in the console; after a month on Kickstarter, Ouya raised over £5m from 63,000 backers.
The company said in a blog post on 28 December: "We just licked the stamps and waved a fond farewell to 1,200 OUYA Developer Consoles. These are the early versions of OUYA that developers will use to start making games.
"They're on their way to developers around the globe - by land, air and sea. OK, only by air - we want you to get them quick. Devs, expect them on your doorstep within the next few days."
Developers will receive their Ouya console in the next few days, and while the user interface is a very early version, and the controllers are apparently not yet finished, developers will be able to connect the console to their computer and create games for it.
The company is also opening its Dev Portal, where developers can get all the information they need to start making games, and for those who don't get have an Ouya console, the ODK (Ouya development kit) includes instructions on how to make games for Ouya with off-the-shelf hardware.
"We'll be living together within the Dev Portal from now until launch - answering your questions, applying your feedback, and generally getting to know all of you as developers," the Ouya team added.
Despite criticism saying the company couldn't pull this off, Ouya said last month that consoles would start shipping on 28 December, so if the company can stick to this date, we feel more confident that the finished console will ship in March, as planned.
These will be sent out to anyone who donated $100 or more to Ouya's Kickstarter page, and after that the console will go on general sale, priced from $99.
The Ouya runs a heavily-customised version of Android on an Nvidia Tegra 3 processor with 1GB of RAM, and aims to fill a gap in the market between portable games on smartphones and tablets, and hardcore console gaming like the PlayStation 3 and Xbox 360.