Almost 90 percent of internet users do not trust websites and social networks with their private information, as repeated privacy blunders by Facebook, Google, WhatsApp and others take their toll on how safe we feel online.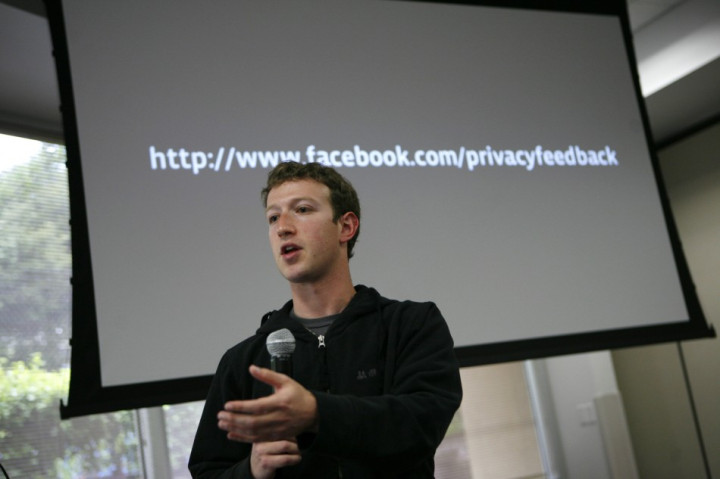 Technology analysis firm Ovum found that just 14 percent of 11,000 internet users surveyed across 11 countries believe that internet companies are honest about their use of consumers' personal data, prompting the need for web services to be proactive in reassuring users of their honesty.
Ovum cites the need to allow free messaging app WhatsApp access to your smartphone's address book before it can be used - a practice followed by Path, Instagram and others - as a reason for consumers' distrust of online services and "significantly harming the reputation of internet companies as a whole."
Only last week a group of over 100 people in the UK signalled their intention to sue Google for illegally tracking their online activity - despite Google's previous claims that no personal data was collected.
Author of the report and principal analyst at Ovum, Mark Little, said: "Internet companies need a new set of messages to change consumers' attitudes. These messages must be based on positive direct relationships, engagement with consumers, and the provision of genuine and trustworthy privacy controls.
"Most importantly, data controllers need a better feel for the approaching disruption to their supply lines, and must invest in tools that help them understand the profile of today's negatively-minded users - tomorrow's invisible consumers."
Turbulence
The problem is so bad, London-based Ovum claims, that 68 percent of consumers asked said they would select a "do-not-track" feature if it was easily available, preventing applications, social networks and websites from gaining access to their data and creating "turbulence for the internet economy."
If consumers start to actively refrain from sharing data with such services, it could lead to a "data black hole", reducing personal data supply lines and posing a considerable threat to targeted advertising, data analysis and other digital industries that rely on the data fed to them by consumers.
Facebook is a prime example of a company that takes the data provided by users and monetises it by targeting specific ads based on users' interests and actions on the site.
But an increased need to hide personal data, and an expanding catalogue of tools available to do so, could lead to future problems, according to Little:
"Unfortunately, in the gold rush that is big data, taking the supply of 'little' data - personal data - for granted seems to be an accident waiting to happen. However, consumers are being empowered with new tools and services to monitor, control, and secure their personal data as never before, and it seems they increasingly have the motivation to use them."