Oxfam is UK's best not-for-profit employer, says jobs site Indeed
Apart from Oxfam, six other charities made it to the top 10 list.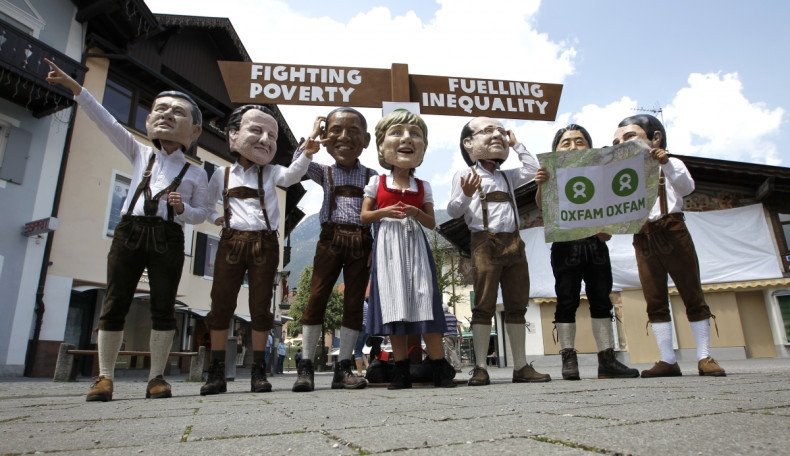 UK charitable organisation Oxfam is the country's best not-for-profit employer, according to a report published on Thursday (23 March) by job site Indeed.
Citizens Advice was second on the list, followed by the British Army, BBC and Red Cross. The report as seen by IBTimes UK compiled the list of the top 25 employers across the UK's central and local government, the uniformed services and charities. The ranking was based on staff reviews.
Employees were asked to rate the organisations on management, work-life balance, job security, pay and culture. Oxfam topped the table for scoring consistently highly in all these categories.
Overall, charities and the armed forces topped the rankings table, making up for three-quarters of the top 20 organisations. Employees said working at not-for-profit firms gave them a sense of purpose.
Army was the third best employer, with soldiers giving it a high score for culture and job security.
In contrast, cash-strapped councils were placed lower in the ranking table. These organisations, which have seen budget cuts since 2010, failed to get good scores from their employees. Only two of them, Lancashire County Council and Leeds City Council, made it to the top 25 table.
Bill Richards, UK MD at Indeed said, "A salary might be what drives people to work, but what makes us enjoy our job is more complex. While the public sector contains a huge range of jobs, from the civil service to charity work, many of those who choose a career in the sector are looking beyond their pay packet to other rewards.
"The popularity of charities in our ranking stems not just from the obvious satisfaction that their staff get from helping a good cause, but also the nature of the workplace. Employers who make their team feel valued, and offer a good work-life balance and a positive culture scored consistently well. Having fun and feeling like your work is having an impact — those are the things that make a workplace in any sector feel special."