Larry Page, co-founder and CEO of Google, took the stand again in San Francisco Wednesday in the trial between his company and software giant Oracle, and claimed that Android was not critical to his company.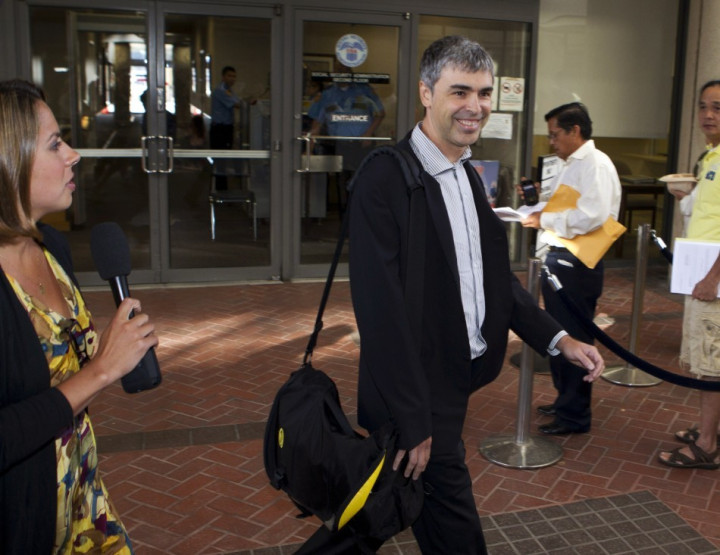 This is in strark contrast to previous comments from Page when he has said the Android platform is "on fire." During an earnings call last October, Page said Google was "seeing a huge positive revenue impact from mobile, which has grown 2.5 times in the last 12 months to a run rate of over $2.5 billion."
Page was giving evidence on day three of the trial which is seeking to establish whether Google breached patents and copyrights related to the Java software language when developing its Android operating system. Oracle acquired Java when it purchased Sun Microsystems in 2010.
Page, who gave some evidence on day two of the trial, along with Oracle CEO Larry Ellison, was grilled by Oracle's lawyer David Boies, and eventually admitted that Google never obtained a licence from Sun for Java. Google's lawyer Robert Van Nest admitted in his opening statement on day two that Google did use nine lines of Java code in building Android, but since it was out of a total of around 15 million lines of code, it was inconsequential.
Page added that the company ultimately felt it didn't need the code, because, he said, Google only used elements of the Java programming language that are freely available in the public domain.
The CEO was very evasive under cross-examination from Boies. repeating the phrase "I don't recall" on numerous occasions. US District Judge William Alsup had to intervene on a number of occasions to direct Page to answer "Yes", "No" or "I don't know".
Google is basing its defence on its belief that the 37 application programming interfaces (APIs) which Oracle claims were used to develop Android should not come under copyright protection as they are tools used by all software developers.
Boies showed Page emails from Google employees to him, which were initially introduced on day one of the trial, and indicate these employees believed a licence from Sun was necessary to develop Android.
While Page refused to answer Boies questions about these emails directly, under quesitoning from Google's own lawyer Van Nest, Page said the email referred to a broader partnership with Sun involving its proprietary technology, which he said "would have been helpful" but turned out to be unnecessary.
The trial continues.