Pakistan PM Nawaz Sharif to Attend Modi's Swearing-in Ceremony in Delhi
Visit being seen as game-changer in relationship between nuclear-armed rivals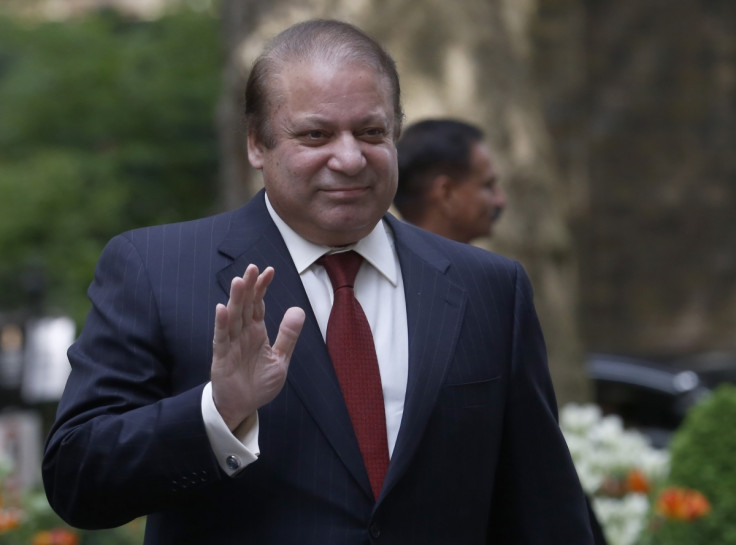 Pakistan Prime Minister Nawaz Sharif has confirmed he will attend Narendra Modi's inauguration as India's prime minister in New Delhi.
The upcoming visit on 26 May is seen as a game-changer in the thorny relations between the two nuclear-armed south Asian rivals.
"On the invitation of prime minister designate, Narendra Modi, Prime Minister Nawaz Sharif will make a day-long visit to New Delhi," Siddiq al-Farooq, a spokesperson for Sharif's party, said.
The decision was made after a series of consultations and diplomatic moves in Islamabad and New Delhi. This will be the first time a Pakistani prime minister will be attending the swearing-in ceremony of an Indian prime minister.
"Consultation took place with the army but there was no dissent between them and the authorities. All required parties were consulted and it was a general consensus that he should attend the event," spokesperson for the PML (N) Tariq Azim said.
The details of the trip are still being worked out as Pakistan is yet to confirm the delegates who will be accompanying Sharif.
There is also a possibility that the two countries will hold bilateral talks on the sidelines as the new administration led by the right-wing Bharatiya Janata Party (BJP) is to assume power in New Delhi.
"The prime minister [Sharif] will be in India for a day only. We are hoping that it will be more than a photo opportunity. It will be more than just a handshake," said Azim.
Sharif will be one of the leaders of the regional grouping, the South Asian Association for Regional Cooperation (Saarc), attending the swearing-in ceremony. The presidents of Sri Lanka and Afghanistan will also attend the inauguration.
Security in New Delhi has been stepped up to an unprecedented level for the ceremony.
© Copyright IBTimes 2023. All rights reserved.