Thousands of spectators gathered in the Tuscan city of Siena for a traditional bareback horse race around the main square. The Palio di Siena has been held in the Piazza del Campo in the centre of the medieval city, twice a year, almost without fail since 1656.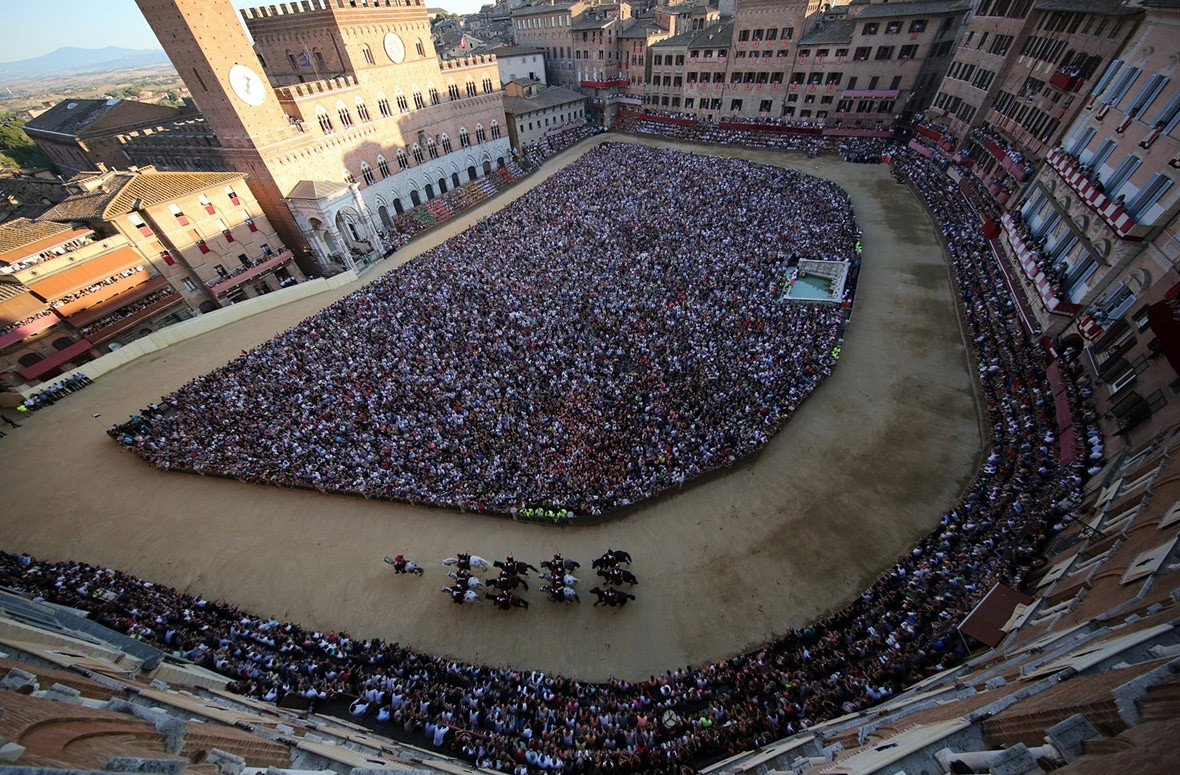 Siena is divided into 17 contrade, or parishes, and each enters a horse and a rider in the race, although only 10 make it to the finals. The parishes all have their own banners, jockeys' colours and mascots, dating back to the Middle Ages. The 17 parishes are: Aquila (Eagle), Bruco (Caterpillar), Chiocciola (Snail), Civetta (Little Owl), Drago (Dragon), Giraffa (Giraffe), Istrice (Crested Porcupine), Leocorno (Unicorn), Lupa (She-Wolf), Nicchio (Seashell), Oca (Goose), Onda (Wave), Pantera (Panther), Selva (Forest), Tartuca (Tortoise), Torre (Tower) and Valdimontone (Valley of the Ram).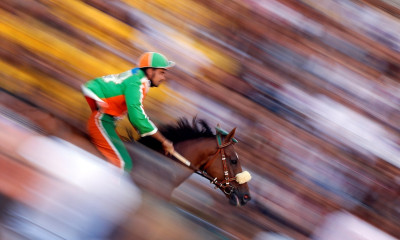 The race rarely lasts longer than a few minutes, and the winner is determined by which horse – not which rider – crosses the finish line first. In 2010 the horse owned by the Selva (Forest) parish crossed the line without its jockey and was declared the winner. The winning parish is presented with the Cencio or Palio, a silk banner.
Only nine of the ten parishes that qualified for the final on Wednesday 16 August actually started the race, as the Lupa (She Wolf) parish was disqualified because their horse was injured. After a breakneck race in which at least one rider fell off, the Onda parish's horse Porto Alabe, ridden by jockey Carlo Sanna (known as Brigante) romped home in first place.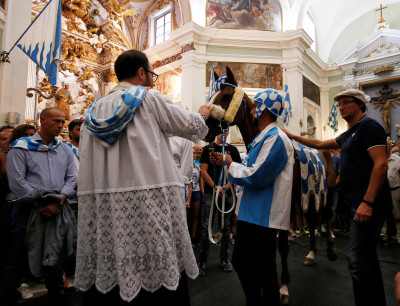 Read more