The Design Museum in London has announced the shortlist for its tenth Designs of the Year. The annual exhibition and awards, supported by specialist insurer Beazley, comprises 62 nominations across six categories: Architecture, Digital, Fashion, Graphics, Product and Transport. Nominees include a wheelchair that can climb stairs, the world's first translating earpiece, ink made from air pollution, and a robot that carries your stuff while rolling along behind you like R2-D2.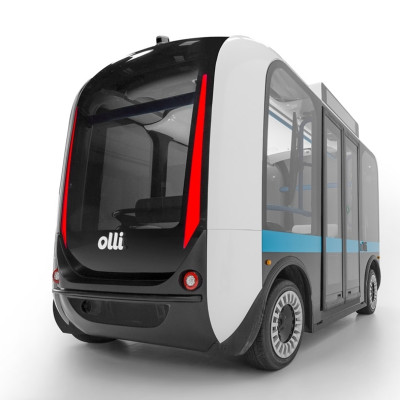 Also in line for the award are a hijab designed by Nike, a flag for refugee athletes, the world's first 3D printed self-driving bus, and Pokémon GO. A year of political unrest is represented through Wolfgang Tillmans' Remain Campaign and the Pussyhat worn by anti-Trump protesters.
The Beazley Designs of the Year exhibition will be on display at the The Design Museum in London from 18 October 2017 to 28 January 2018. IBTimes UK presents a selection of this year's contenders.
Category: Product
The Pilot translating earpiece. Designers: Waverly Labs. The Pilot earpiece translates between users speaking different languages. It currently works with 15 different languages but can be updated with more. It uses two microphones for noise cancellation and translates simultaneously without interruption. It was part of a crowdfunding campaign that raised more than $5 million for pre-sale.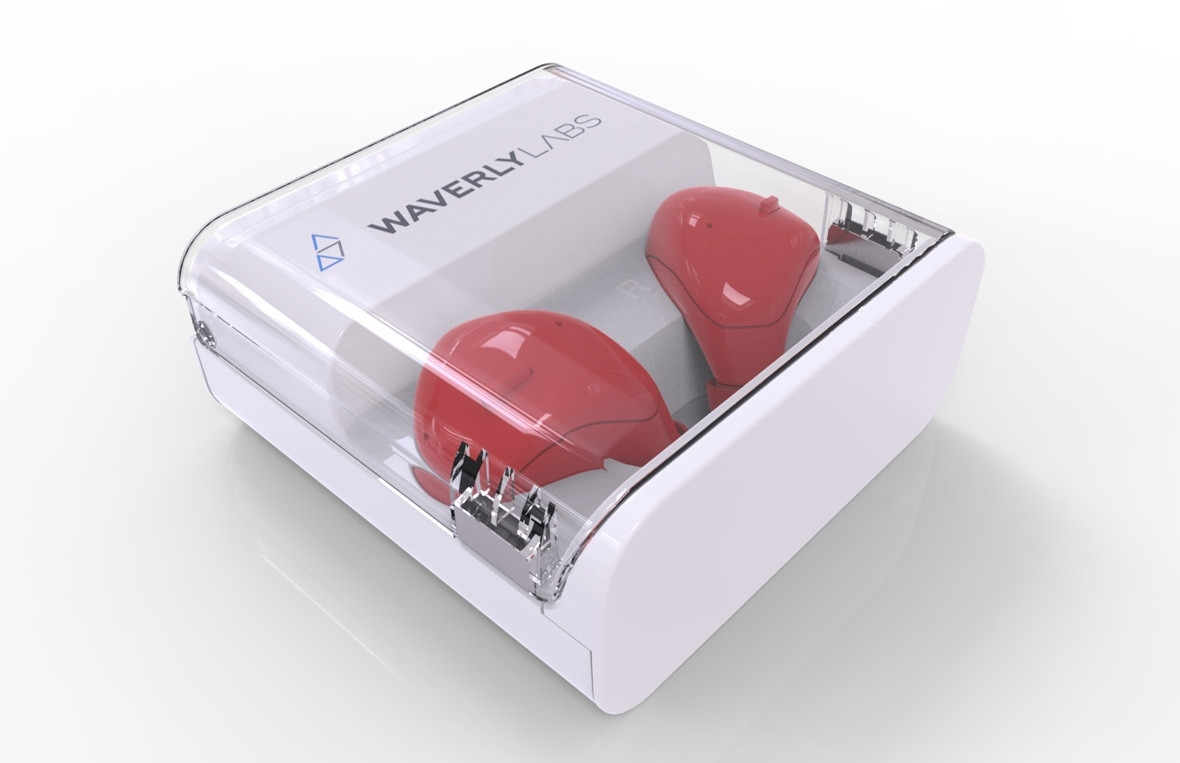 SNOO Smart Sleeper. Designers: Yves Béhar and fuseproject for Dr Harvey Karp's Happiest Baby. The world's safest baby bed, Snoo Smart Sleeper is a mechanised bassinet that gently rocks babies back to sleep at the push of a button. Lack of sleep for new parents is an everyday norm, and a serious issue which can quickly become a health problem for both parents and the baby. SNOO keeps a baby safe while parents sleep. When the baby cries, a parent can simply push SNOO's button, and it will respond to the baby with increased sound and motion for three minutes, until the baby falls asleep again. SNOO also helps a baby establish circadian rhythms to establish a day-night sleep schedule faster.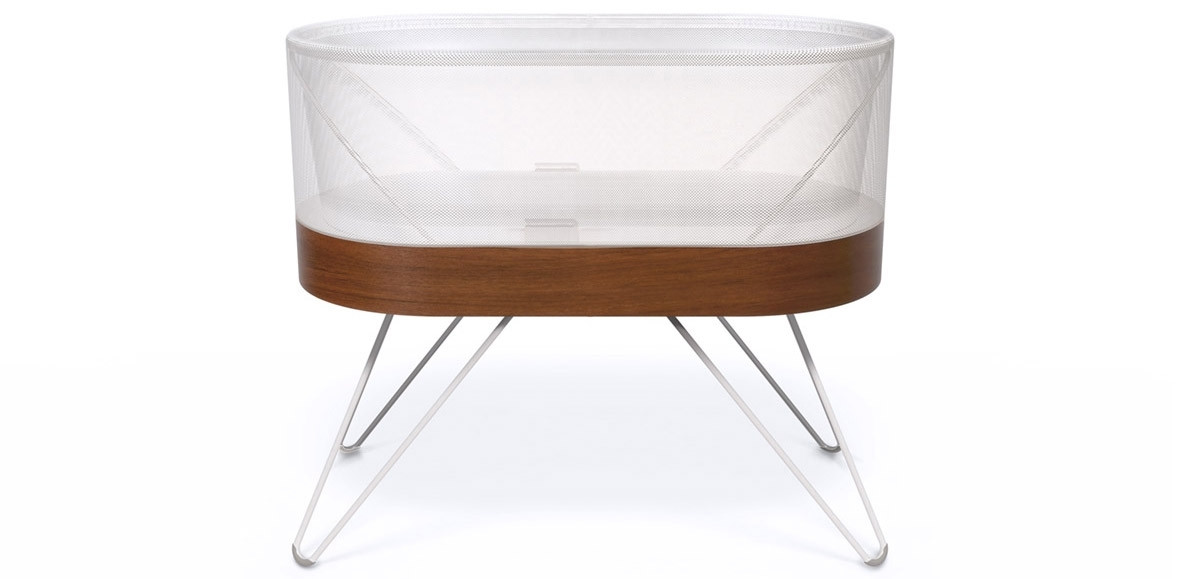 Alphabet of Light. Designers: BIG – Bjarke Ingels Group for Artemide. Danish firm BIG has created a modular lighting system that can be rearranged to form different letters of a bespoke typeface. A series of wall-mounted letters are formed from bent and straight elements of LED strip light joined together by magnets, with the intention to make assembly easy for the user. The system's entire inner workings are concealed, leaving only a minimalist and elegant product on display. The light can be customised for any wall, ceiling or space within minutes.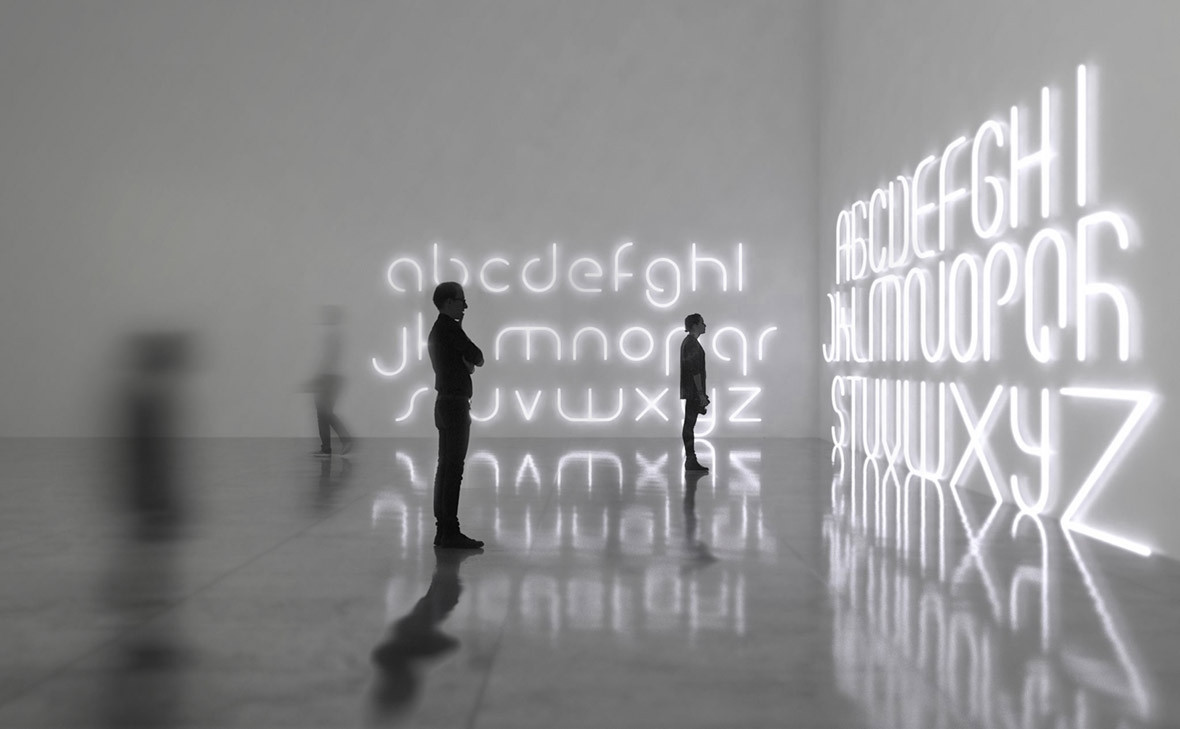 AIR-INK. Designers: Graviky Labs: AIR-INK is the first commercially available ink made from air pollution. The clean-tech company has industrialised the process of capturing and recycling air pollution emissions into advanced pigments and inks.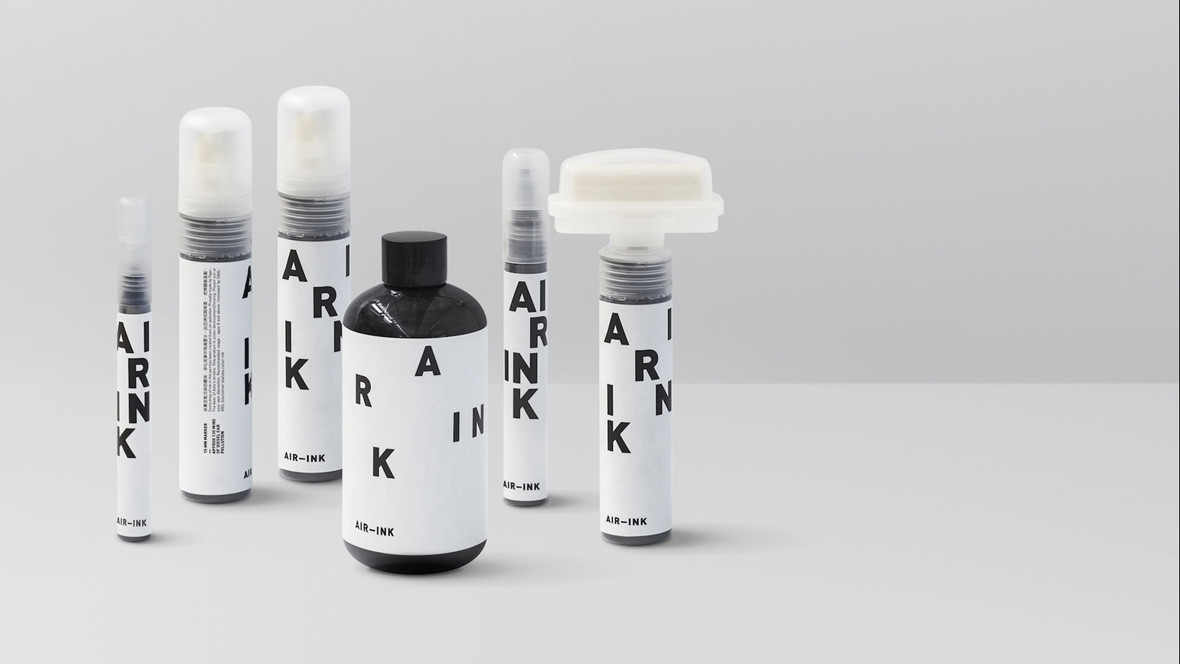 Avy Search and Rescue Drone. Designers: Paul Vastert, David Wielemaker, Christian McCabe and Patrique Zaman. A rescue drone for refugees in danger while travelling across the Mediterranean Sea. Last year alone, 3,500 refugees perished attempting to cross the Mediterranean Sea. The Avy Search and Rescue Drone is specifically designed to help refugee boats. The drone is capable of flying long distances, detecting vessels, and can drop life jackets, life buoys, food supplies, medication and communication devices.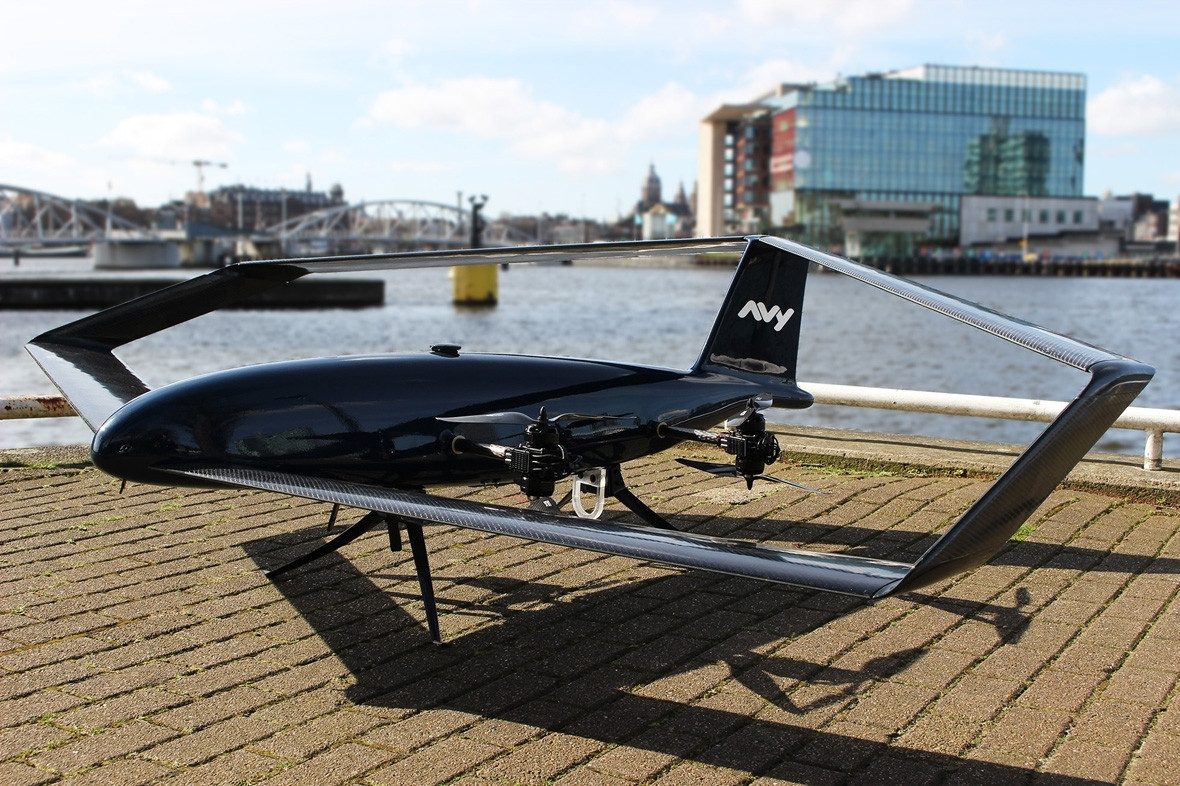 Category: Transport
Scewo. Designers: Thomas Gemperle, Adrien Weber, Naomi Stieger, Stella Mühlhaus, Bernhard Winter, Pascal Buholzer at the Swiss Federal Institute of Technology. Scewo is a stair-climbing mobility device that will allow disabled and elderly persons to be more flexible and independently reach locations that were previously inaccessible. It was developed by a group of students at the Swiss Federal Institute of Technology. Using a retractable set of rubber tracks, the wheelchair can safely and smoothly travel both up and down stairs, while an extra pair of wheels at the rear of the chair allows users to raise the chair up so that they can engage with others at eye level.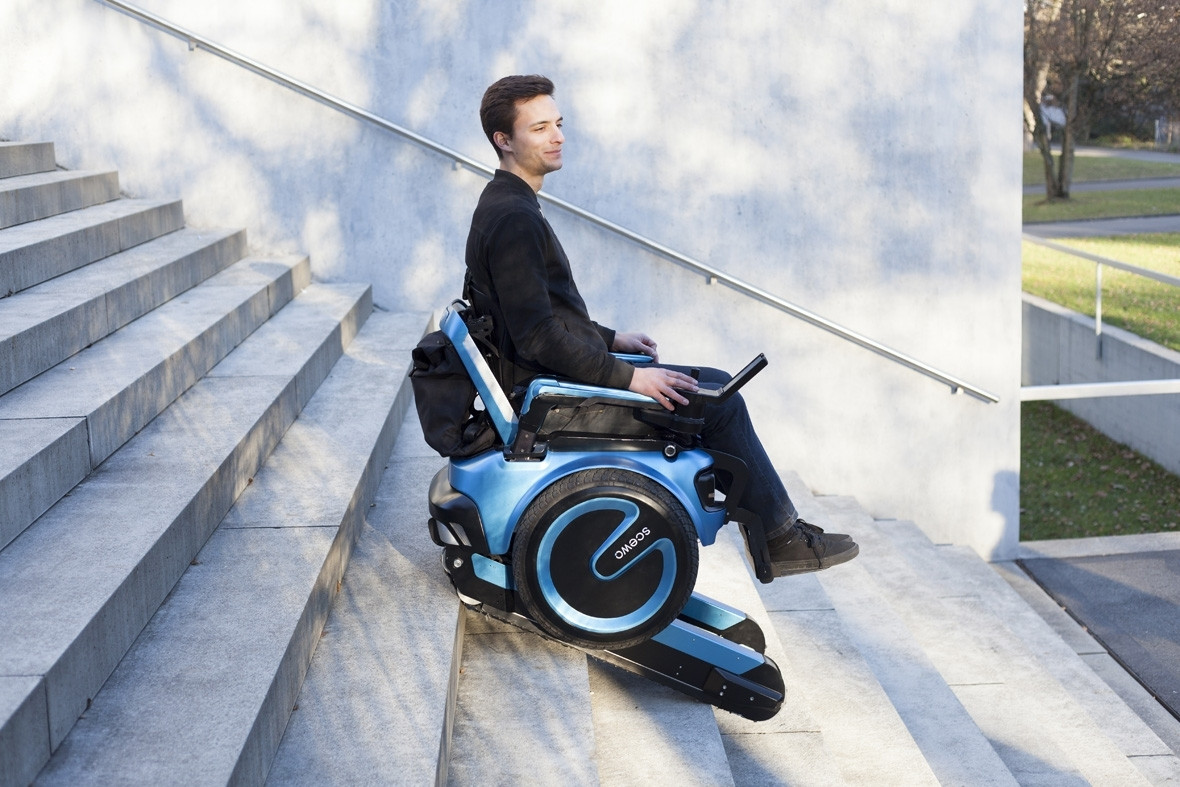 Gita. Designers: Piaggio Fast Forward. The company behind the Vespa scooter has made its first move into autonomous transportation with a robotic personal helper that carries your belongings for you. With an action reminiscent of Star Wars' R2-D2, the two-wheeled Gita can track its owner and roll along behind them.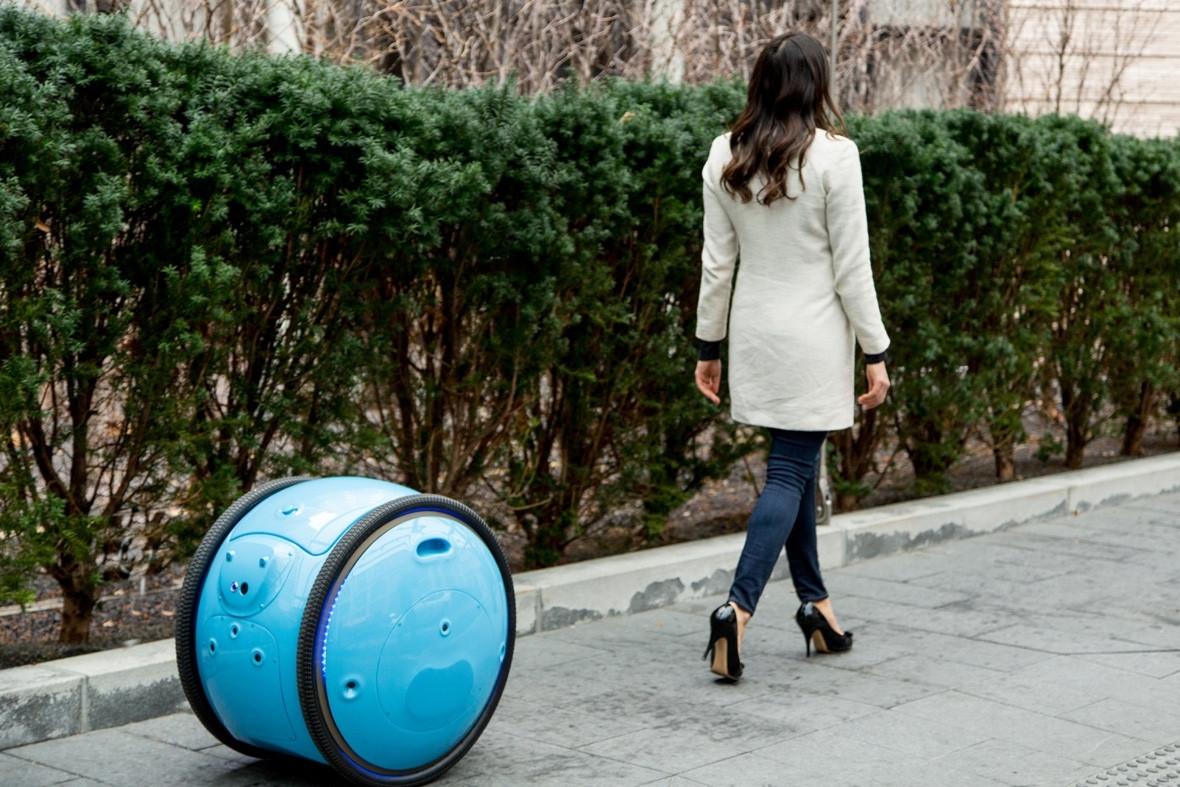 Olli. Designers: Local Motors One. Olli is the world's first electric, self-driving vehicle. It can carry up to 12 passengers, serving as a single vehicle solution or as part of a network of smart vehicles all working together. Olli's vision and purpose is to be the first vehicle in a self-driving system to integrate sensors, cognitive intelligence, autonomy, electro-mobility, 3D printing and several other technologies.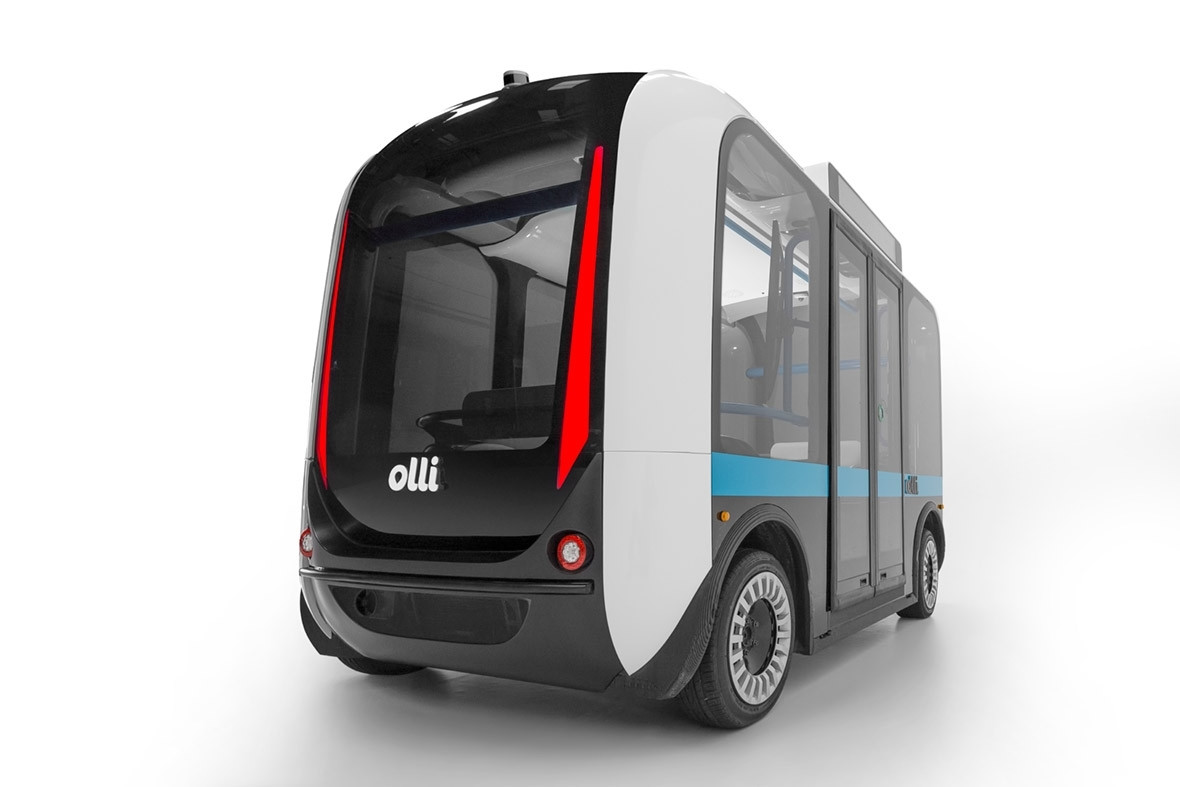 Honda Moto Riding Assist. Designers: Honda. A self-balancing motorcycle that greatly reduces the possibility of falling over while the motorcycle is at rest. The Honda Moto Riding Assist motorcycle leverages Honda's robotics technology to create a self-balancing motorcycle that lowers the possibility of falling over while the motorcycle is at rest, reducing the number of accidents in slow-moving traffic. Powered by a digital system, the technology disengages the handlebar from the front forks when the motorcycle is travelling at speeds below three miles-per-hour, allowing a computer to take control.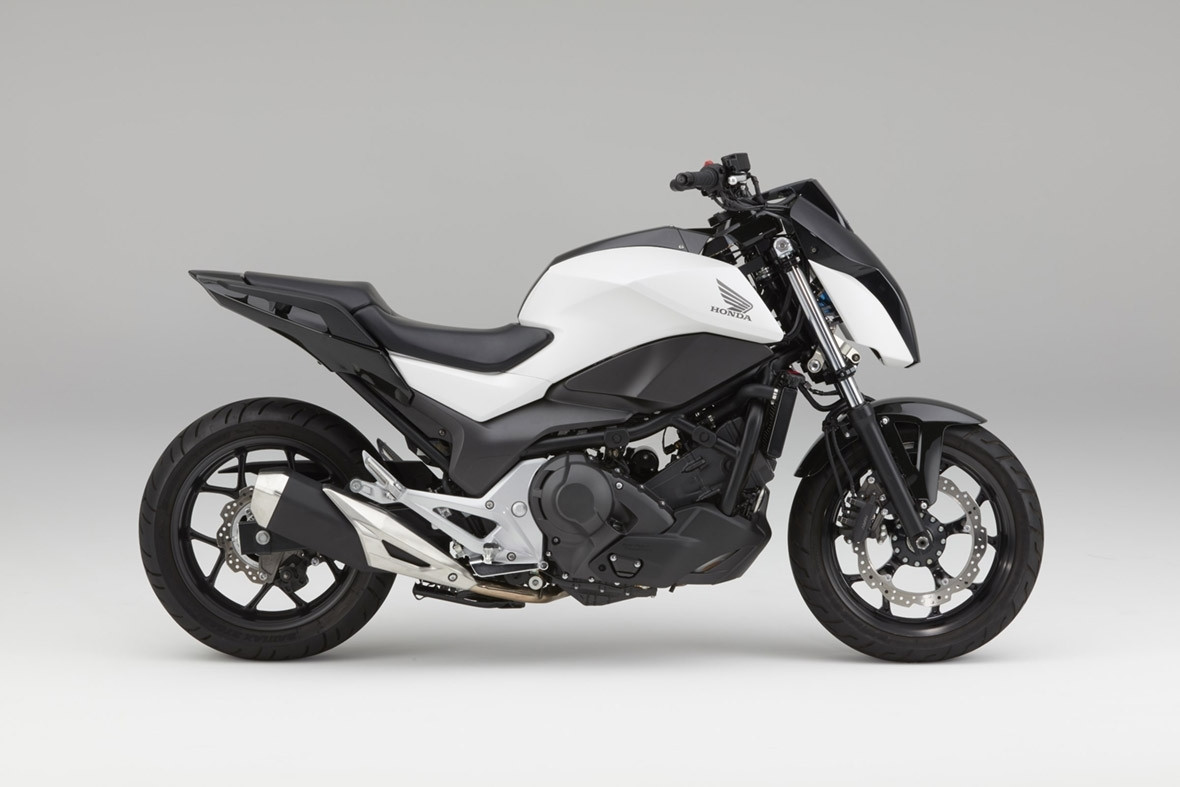 Category: Graphics
The Refugee Nation flag. Designers: Yara Said with The Refugee Nation for Amnesty International. The flag for The Refugee Nation, a team of ten refugees competing in the Rio Olympics, draws its colour scheme and design from lifejackets. Designed by Syrian artist and refugee Yara Said, the flag is a vivid orange with a single black stripe. The flag serves to highlight the status of refugees as displaced persons, creating a sense of solidarity and awareness of the difficulties facing refugees.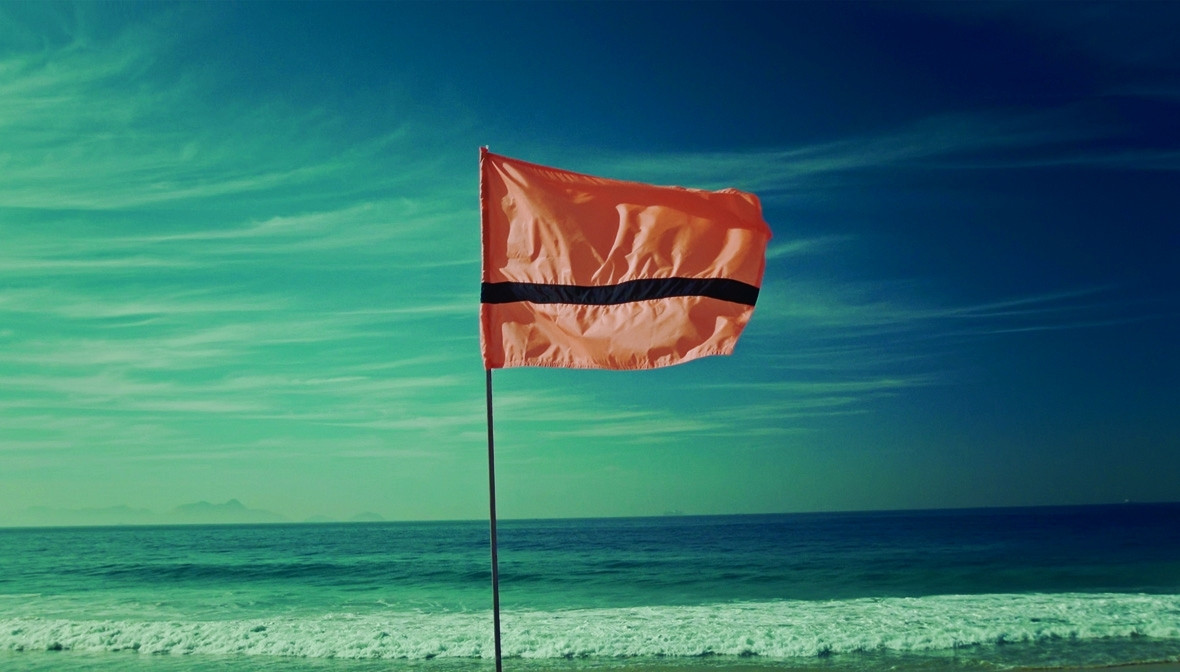 Me & EU. Designers: Nathan Smith and Sam T Smith. A collection of postcards written and designed by UK-based creatives to be sent across Europe as a means to remain connected post EU-referendum. Set up in the weeks after the release of the election result, the project aimed to build on a sense of unity. The project never wished to change political discourse or action but aspired to provide an outlet for those wishing to remain in touch. The postcards were sent out across all 27 EU countries on the trigger date of Article 50. With an overarching spirit of positivity and good humour, postcards acted as an intimate medium for individuals to express their message with the intention of initiating a dialogue.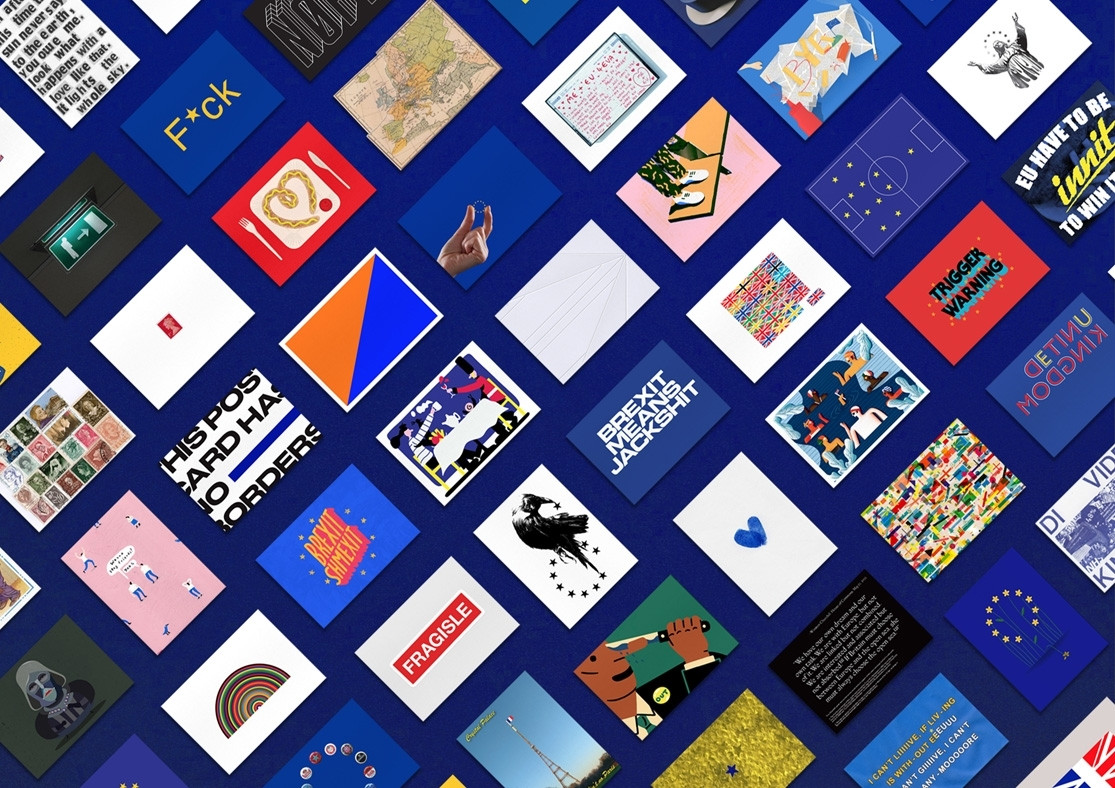 Pro-EU anti-Brexit Campaign. Designers: Wolfgang Tillmans, Between Bridges. A series of posters, T-shirt designs and campaign images urging British voters to remain in the EU, distributed by Tillmans but also available to download for free on his website. Campaign targeted young voters in particular, who were less likely to take part in the referendum but would ultimately be most affected by it.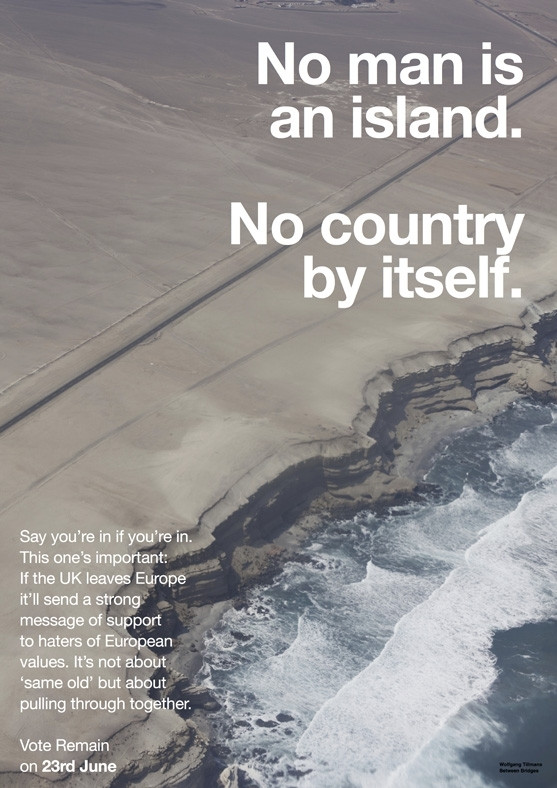 Finding Her. Designers: IC4DESIGN with DDB Dubai for UN Women Egypt. A campaign designed by Japanese illustrators IC4 Design for UN Women in Egypt and drawing attention to the lack of women in Egyptian male dominated industries: politics, science and technology.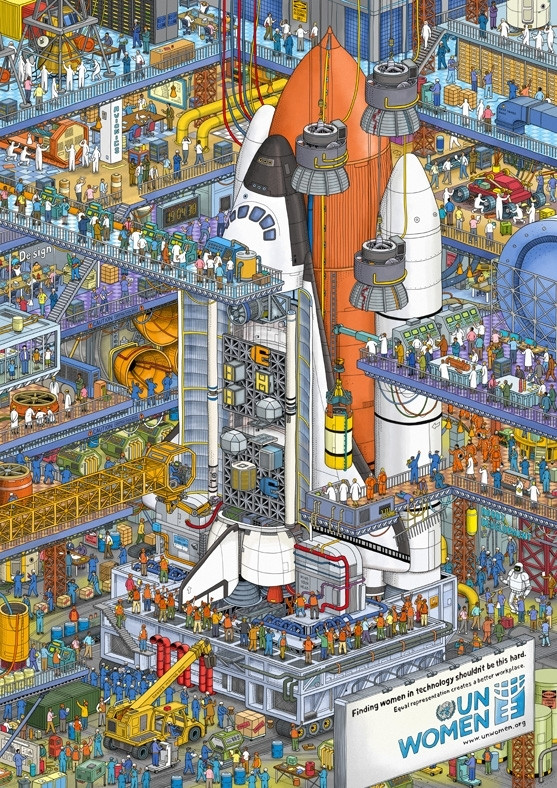 Category: Fashion
Pussyhat Project. Designers: Krista Suh, Jayna Zweiman, Kat Coyle and Aurora Lady. A symbol of support and solidarity for women's rights and political resistance. The Pussyhat Project instigated a social justice craftivist movement by organising women all around the world to knit and wear the now iconic pink pussyhat for the Women's March on 21 January 2016. The project started with the aims to serve as a visual representation of unhappiness with the Trump presidency. What started as a small project among friends at the Little Knittery in Atwater village has turned into a global affair meaning that women who were unable to attend the march can still show their support.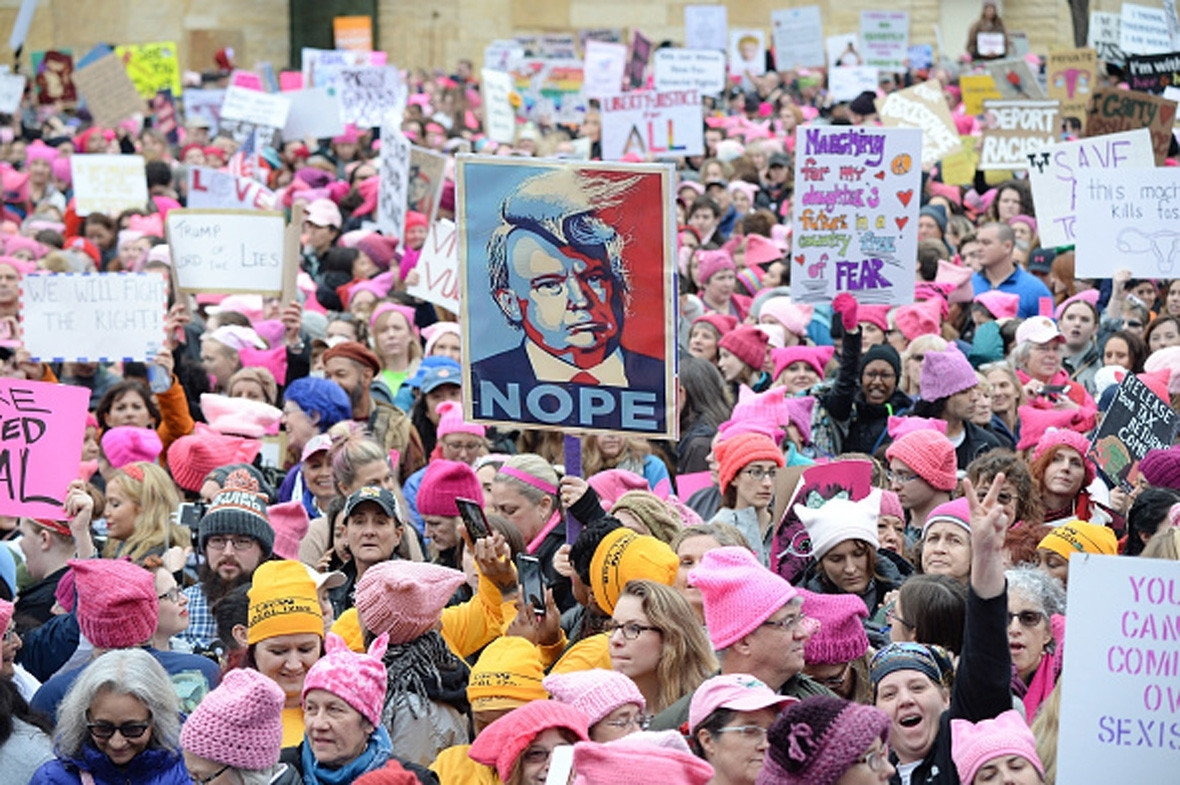 Nike Pro Hijab. Designers: Rachel Henry, Baron Brandt and Megan Saalfeld for Nike. A performance hijab by Nike that could change the face of sport for Muslim women. Nike has worked alongside a team of athletes to develop a single-layer stretchy Hijab inspired by Sarah Attar's win for Saudi Arabia at the 2012 Olympics. It was unveiled two days before International Women's Day.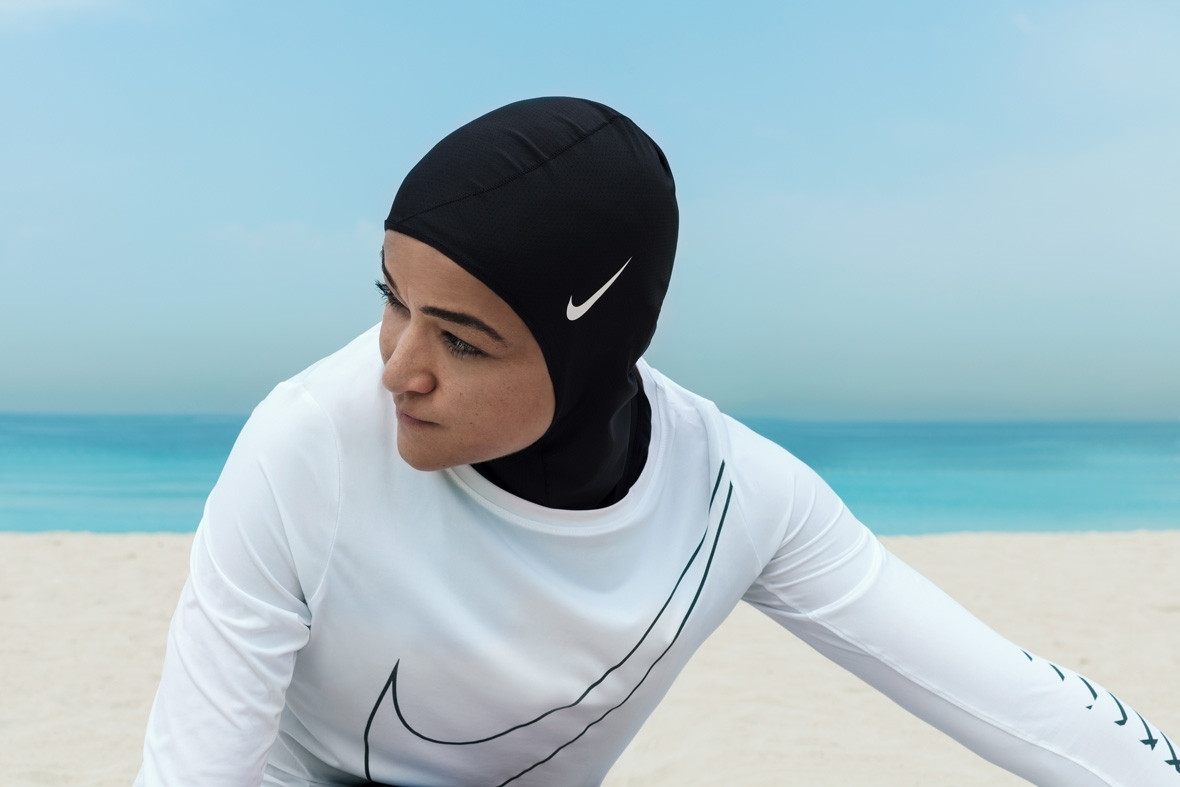 Category: Digital
Saydnaya: Inside a Syrian Torture Prison. Designers: Forensic Architecture and Amnesty International. An interactive 3D recreation of Saydnaya, a Syrian torture prison near Damascus, constructed through the memories and descriptions of survivors as part of a wider campaign to allow independent monitoring of detention centres. Forensic Architecture researchers worked together with prison survivors to reconstruct the architecture of the Saydnaya prison and their experiences within, using architectural and acoustic modelling. The prison model and the audio-visual documents resulting from it offer an intimate and chilling confrontation with the reality of Syrian prisons and detention facilities. Run by the Syrian government, these places are black holes; tens of thousands of people have been tortured, thousands have died, un-monitored. The project is part of a wider campaign led by Amnesty International calling on the Syrian government to allow independent monitors into its detention centres and urging other key players to weigh in on the debate.
Meet Graham: The only person designed to survive on our roads. Designers: Patricia Piccinini for Transport Accident Authority (TAC). Graham is an interactive lifelike sculpture demonstrating human vulnerability and the bodily features that would be needed to withstand a car crash. What if our bodies were built to survive a low impact crash? What might we look like? Part interactive sculpture, part educational tool and ultimately a catalyst for conversation, Graham shows us how the human body would need to change to survive a car crash.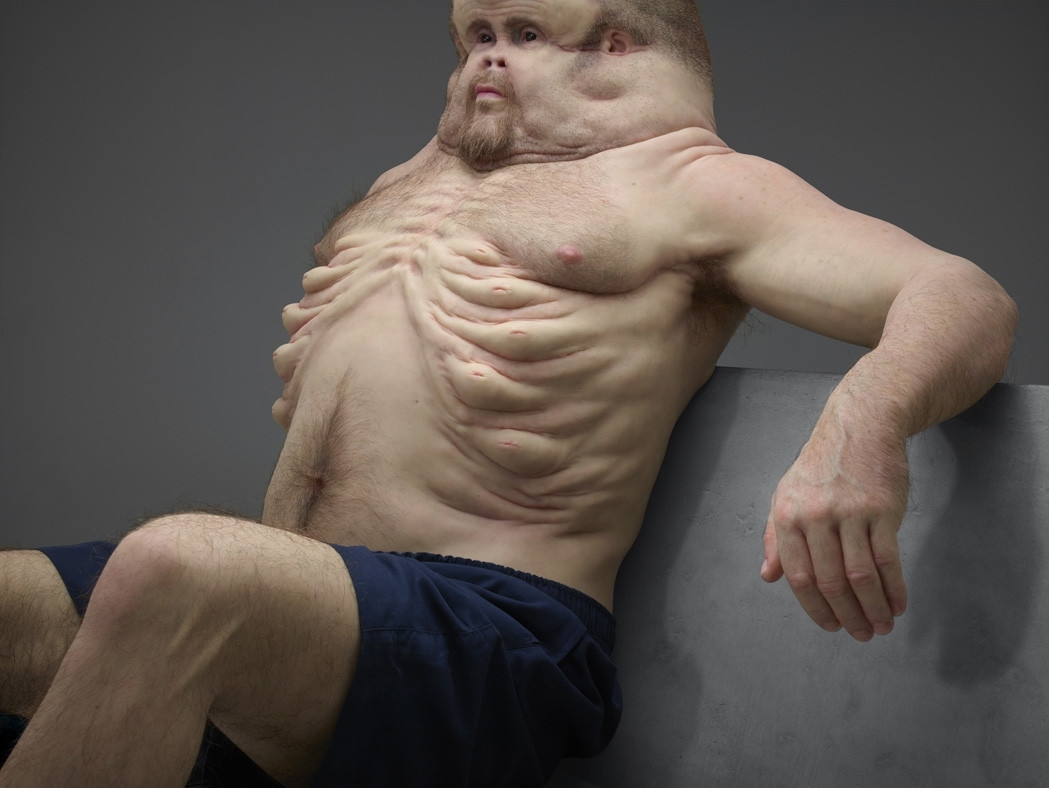 Pokémon GO. Designers: Niantic. A virtual mobile game played in the physical world through augmented reality (AR). In Pokémon GO, users ('trainers') around the globe use their smartphones to explore their surroundings to find and catch wild Pokémon hiding in their local environment. Once players have encountered a Pokémon, they can catch it by using their smartphone's touch screen to throw a Poké Ball. Poké Balls and other special items can be found at PokéStops located at interesting places, such as public art installations, historical markers and monuments. Pokémon GO has been downloaded more than 750 million times.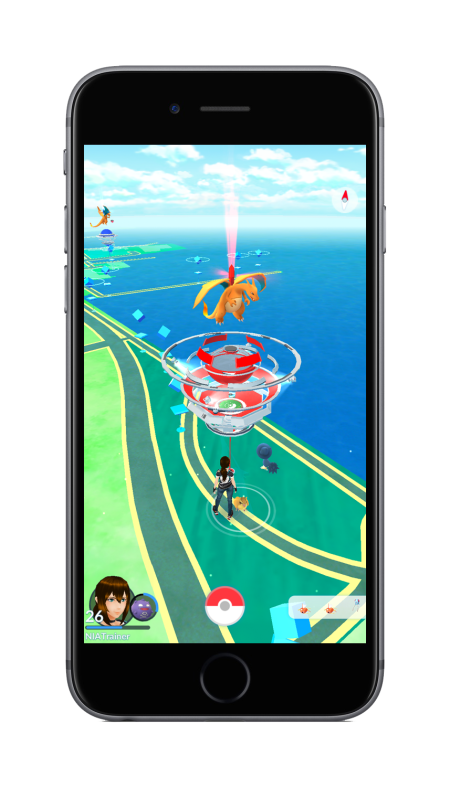 Category: Architecture
Warka Water. Designers: Arturo Vittori. A vertical structure designed to harvest potable water from the atmosphere (it collects rain, harvests fog and dew). It relies only on gravity, condensation and evaporation and doesn't require any electrical power. At a time when a quarter of the world's population lacks access to safe drinking water, Warka Water tower is designed to harvest drinkable water from the atmosphere.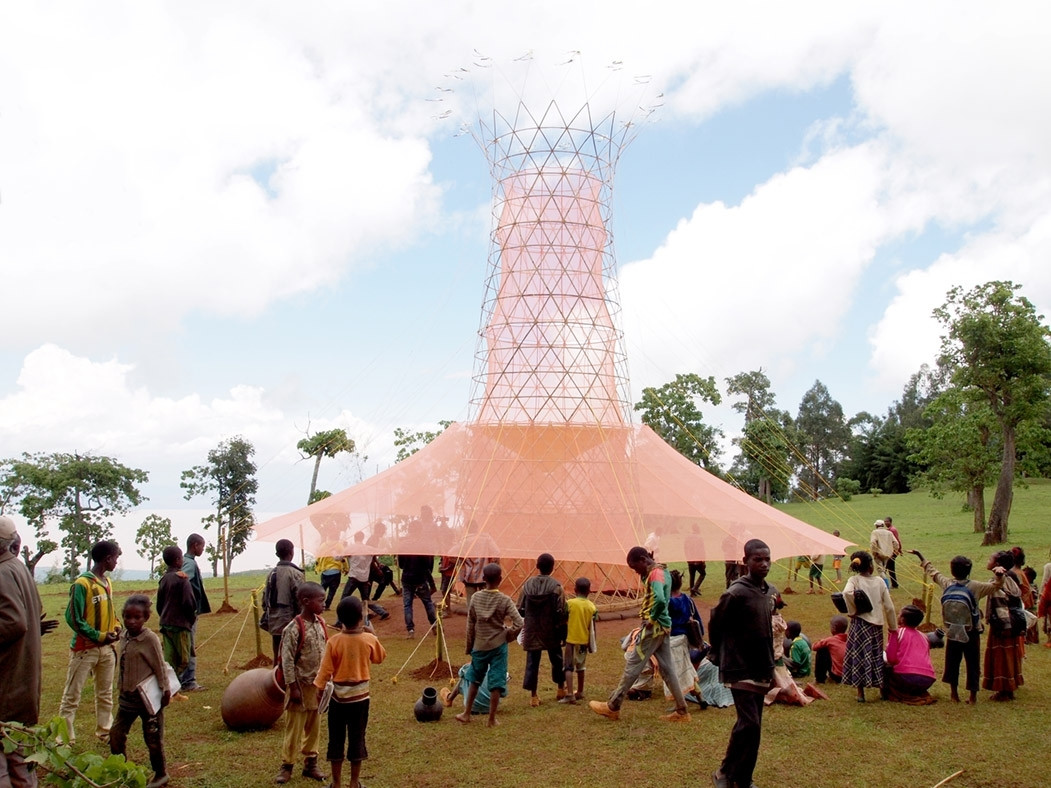 Il Fondaco Tedeschi, Venice. Designers: OMA. First constructed in 1228, and located at the foot of the Rialto Bridge across from the fish market, the Fondaco dei Tedeschi is one of Venice's largest and most recognisable buildings. It was used as a trading post for German merchants, a customs house under Napoleon, and a post office under Mussolini. Depicted by Canaletto and other masters, and photographed countless times as the impressive but anonymous backdrop of the Rialto bridge, the Fondaco stands as a mute witness of the Venetian mercantile era, its role diminished with the progressive depopulation of Venice. The Fondaco dei Tedeschi can now unlock its potential as a major destination and vantage point for tourists and Venetians alike; a contemporary urban department store staging a diverse range of activities, from shopping to cultural events, social gatherings and everyday life. OMA's renovation, both subtle and ambitious, avoids nostalgic reconstructions of the past and it demystifies the 'sacred' image of a historical building.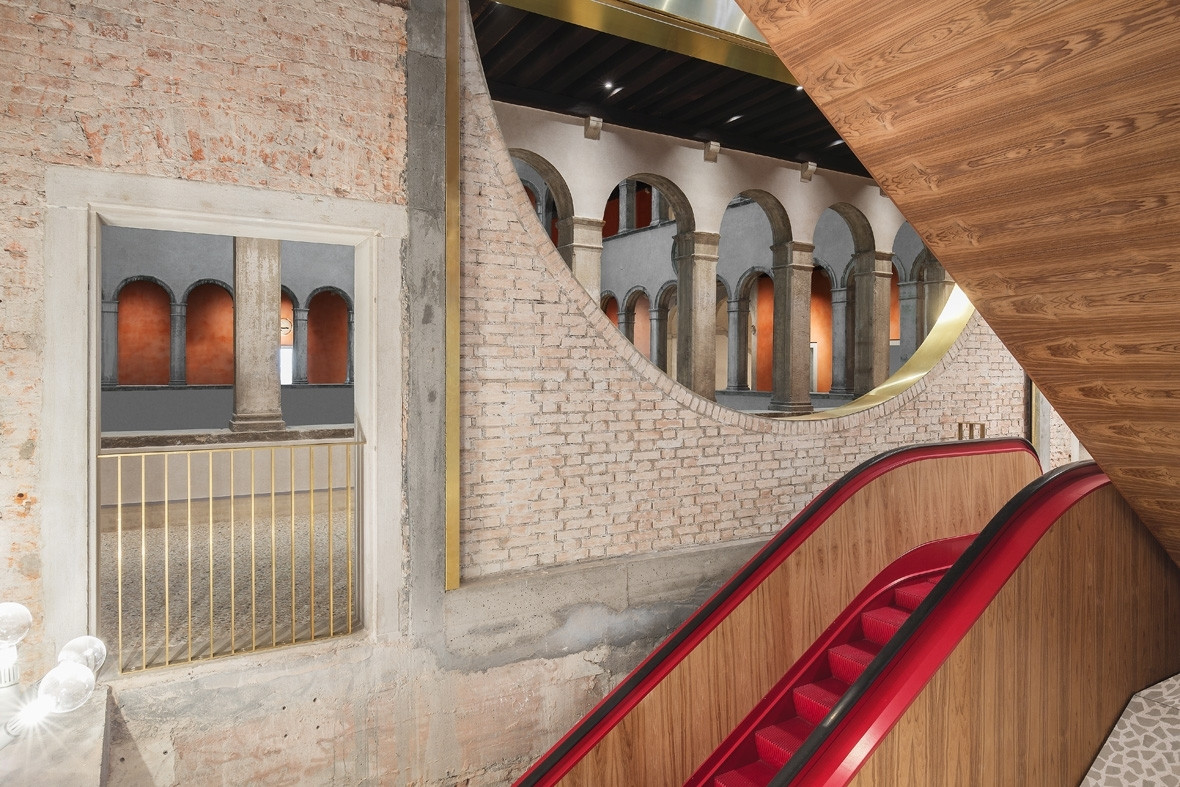 Port House. Designers: Zaha Hadid Architects. A glass extension added to a disused fire station in Antwerp's docks. The new Port House in Antwerp repurposes, renovates and extends a derelict fire station into a new headquarters for the port – bringing together the port's 500 staff that previously worked in separate buildings around the city. The waterside site offered sustainable construction benefits, allowing materials and building components to be transported by water, an important requirement to meet the port's ecological targets. The old fire station is heritage listed so had to be integrated into the new project. ZHA's design is an elevated extension, rather than a neighbouring volume which would have concealed at least one of the existing facades.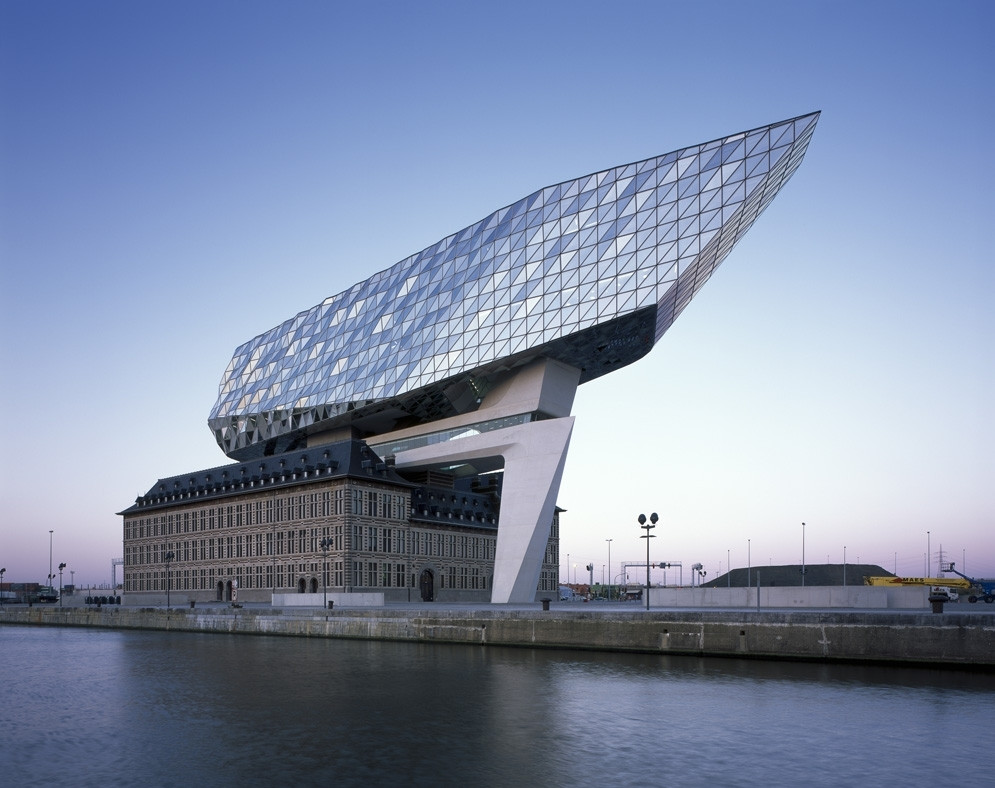 Wind and Rain Bridge. Designers: Donn Holohan with students from the University of Hong Kong and Peitian Community Craftsmen. Situated on the outskirts of an isolated region of southern China, which was dislocated after a major flooding in 2014; Wind and Rain Bridge is a interlocking timber structure constructed without the use of mechanical fasteners. Wind and Rain Bridge draws on the long tradition of wooden buildings in the region. Peitian is one of a number of isolated rural villages distributed throughout the mountainous regions of southern China, which, following severe flooding in early 2014 saw much of the infrastructure linking its disparate communities destroyed. This project aims to reconnect Peitian villages to the historic network of routes that link these isolated settlements.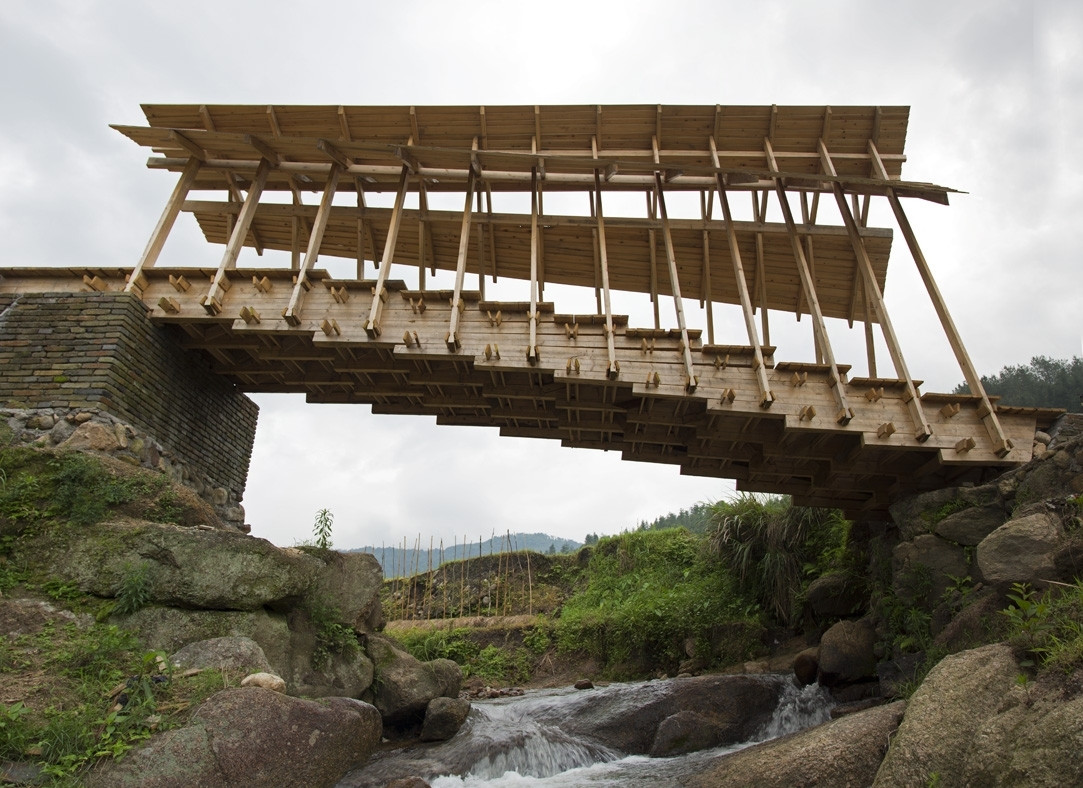 Smithsonian National Museum of African American History and Culture in Washington DC. Designers: Adjaye Associates, The Freelon Group, Davis Brody Bond, SmithGroupJJR for the Smithsonian Institution. The museum was inaugurated by President Obama in September 2016 and is a long-awaited symbol for the African American contribution to the nation's history and identity. The museum houses galleries, administrative spaces, theatre space and collections storage space. Sir David Adjaye's approach created a meaningful relationship to this unique site as well as a strong conceptual resonance with America's longstanding African heritage. The 313,000-square-foot building comprises a three-tiered structure covered in bronze plates. Designed to shade the glazed facades behind, the filigree cladding is patterned to reference the history of African American craftsmanship.