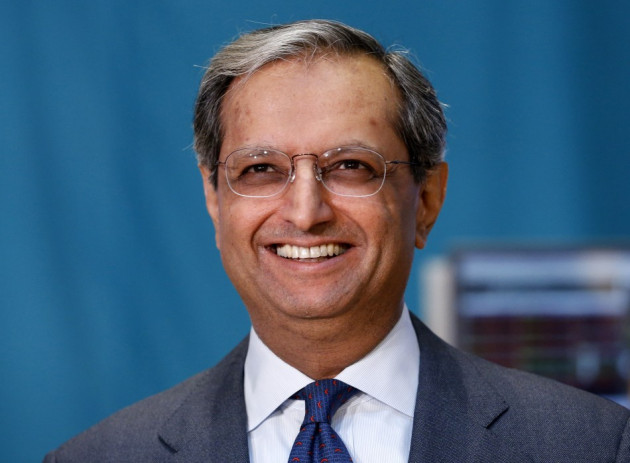 Vikram Pandit has resigned as Citigroup's CEO just one day after one of the world's biggest banks posted forecast-beating earnings.
Pandit, 55, will step down with immediate effect and will be replaced by Michael Corbat, who was previously the bank's CEO for Europe, the Middle East and Africa. Chief operating officier John Havens, a long-time ally of the former boss, also announced his departure, the bank said.
"Given the progress we have made in the last few years, I have concluded that now is the right time for someone else to take the helm at Citigroup. I could not be leaving the Company in better hands," Pandit said in a statement published on the bank's website Tuesday. "Mike is the right person to tackle the difficult challenges ahead, with a 29-year record of achievement and leadership at this Company. I will truly miss the wonderful people throughout this organization. But I know that together with Mike they will continue to build on the progress we have made."
Pandit, who earned around $3.7m in stock bonuses last year after the bank posted its second-best profit figures on record despite a 44 percent decline in its share price. Pandit's base salary was $.175m and his overall rention package, according to regulatory fillings, was worth around $40m. A pay deal worth $15m was rejected by shareholders in April, only weeks after the US Federal Reserve said its capital postion wasn't strong enough to warrant raising its dividend or buying back its stock.
His strategy this year has been one of costs cuts and asset sales as he attempted to prepare Citigroup for the impending rule changes put in place by regulators in the United States and elsewhere. Part of that strategy included the sale of Citigroup's 49 percent stake in the stock brokerage firm Smith Barney. A dispute over the valution with partner Morgan Stanely led to a multi billion dollar writedown.
The writedown hit the bank's third quarter bottom line, but the third biggest US bank still posted net income of $468m on adjusted revenue of around $19.4bn.
Having barely survived the 2008 financial crisis brought on by the collapse of Lehman Brothers, Pandit changed the firm's focus from domestic earnings to a more global approach to investment banking, with particular emphasis on growth markets in Latin America.
Pandit, who became Citgroup's CEO in December of 2007, has earned more than $160m from the bank since it bought his former hedge fund, Lane Partners LP earlier that year. The Indian-born American finished his undergraduate studies at New York's Columbia University in 1976 and took a PhD in finance from its business school ten years later.
Citigroup shares have risen around 40 percent so far this year and have nearly tripled since hitting an all-time low of $10.30 in March of 2009. Under Pandit's five-year tenue, the stock has fallen 89 percent.