Panicked shoppers flee Westfield Stratford shopping centre amid reports of 'small fire'
The emergency alert sparked a stampede, as terrified shoppers ran from the scene.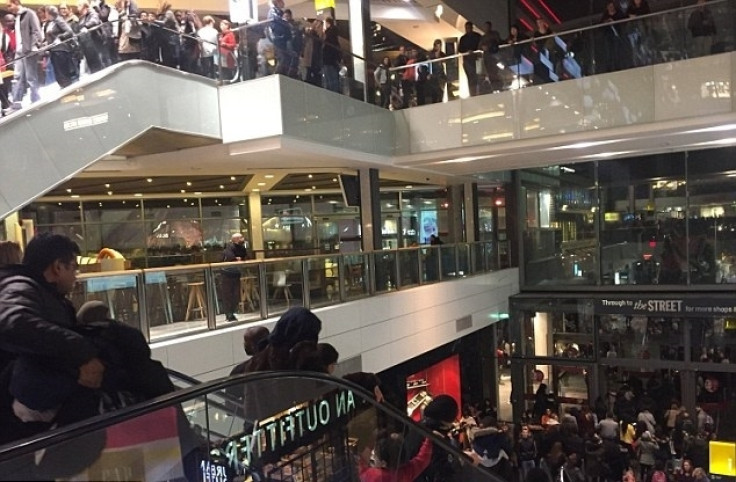 London's Westfield shopping centre in Stratford was evacuated today (11 November) following reports of a small fire.
The arrival of emergency crews at around 5.25pm sparked panic, causing a mass 'stampede' as terrified shoppers ran from the scene.
One person writing on Twitter described chaotic scenes. "Just boarded an Overground train at Stratford and dozens of people came aboard running. Said something happened at the mall. Fire Brigade is here."
London Fire Brigade said: "We're dealing with a small fire in #Westfield shopping centre in #Stratford. Sprinklers have activated. We'll update when we have more soon."
The Met Police later confirmed the incident, tweeting: "We are aware of a fire alarm at Westfield, officers are at the scene. We believe it's a small fire at this early stage.
"Will confirm with a further tweet asap."
They later added: "Incident confirmed as a small fire at #Westfield #Stratford, police cordons have now been lifted."
Shoppers shared images of the scene on Twitter and warned the public not to go to the shopping centre.