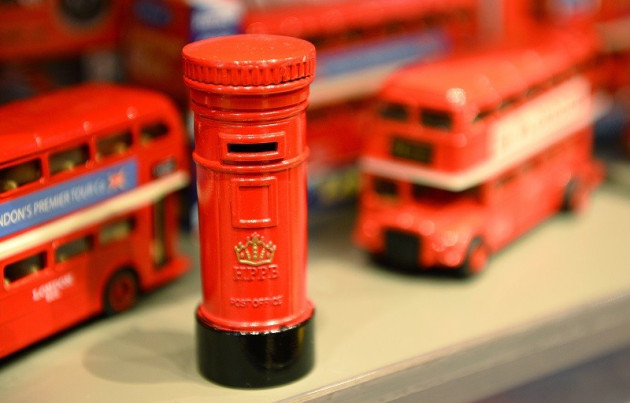 Royal Mail shares may reach up to 450p when the state-owned company floats on the London Stock Exchange, according to Panmure Gordon.
The stockbroker estimated the organisation to be worth between £3.7bn ($5.9bn, €4.3bn) and £4.5bn, £1bn higher than its current official valuation of between £2.6bn and £3.3bn.
Panmure Gordon analysed the postal service against its international counterparts, including Deutsche Post, Singapore Pore, Post NL, BPost and Osterreichische Post, and found that all companies trade at more than ten times of their prospective earnings [Fig 1].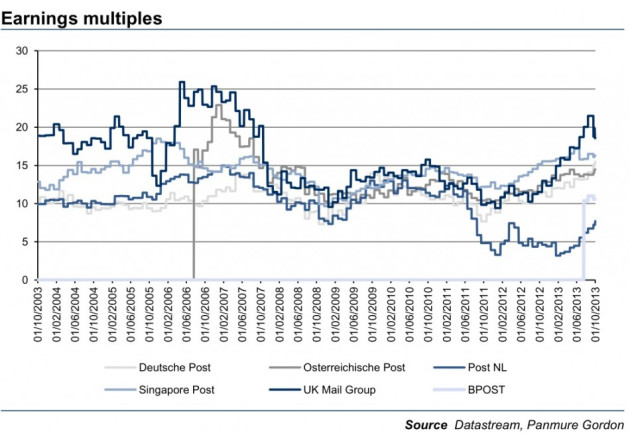 The firm also argued that the company will post a healthy dividend yield of between 4.5% and 5.5%, which implies an equity value of £3.6bn to £4.4bn.
Panmure Gordon's report concluded that its valuation was realistic, but it may be impacted by share price sentiment, such as national strike action.
Additionally, over the medium term, there is substantial potential for Royal Mail to significantly improve earnings and cash flows (and therefore dividend payments), according to the stockbroker.
Gert Zonneveld, co-head of research at Panmure Gordon, said he was not deterred by the decline in volume of letters which could compromise the company's earnings.
"OfCom has changed the way that Royal Mail can charge for its products," he explained.
"The organisation has significant freedom to price their products the way it believes makes commercial sense, so even if we are going to see a fall in letters Royal Mail can change its cost base or change its pricing."
Strike Vote
The Communication Workers Union has said that it is to press ahead with its strike ballot as the government prepares to float the Royal Mail.
"Royal Mail is profitable and can continue to be successful in the public sector. The sale is driven by political dogma, not economic necessity, and postal workers and the CWU will continue to fight to save services as well as defend their terms and conditions," Billy Hayes, CWU general secretary, argued.
The ballot closes on 16 October with the result announced the same day and the earliest strike could take place on 23 October, according to the trade union.