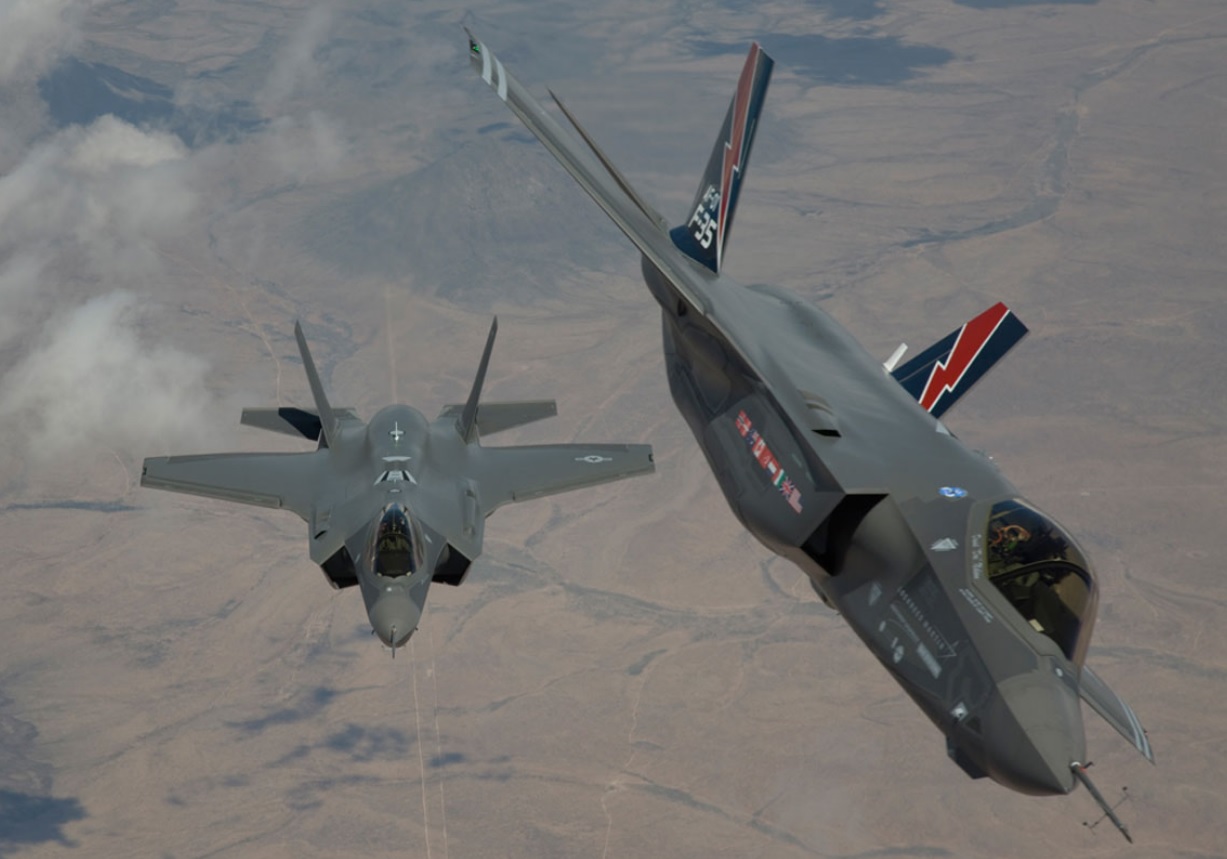 A quadriplegic woman has used brain implants to fly an F-35 fighter jet simulator using only her thoughts as part of a US government project.
Jan Scheuermann, 55, achieved the feat as part of an initiative by the Defence Advanced Research Projects Agency (DARPA) that explores the intersection of biology and robotics.
"Instead of thinking about controlling a joystick, which is what our ace pilots do when they're driving this thing, Jan's thinking about controlling the airplane directly," said DARPA director Arati Prabhakar.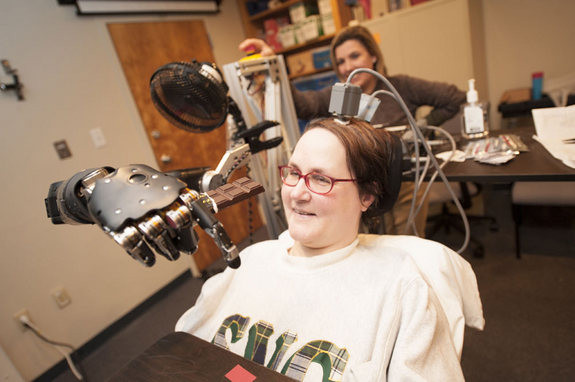 Jan Scheuremann uses an array of microelectrode brain implants to control the F-35
UPMC
"For someone who's never flown - she's not a pilot in real life - she's flying that simulator directly from her neural signalling."
Scheuermann, who was left paralysed from the neck down following a rare genetic condition, first allowed surgeons to implant electrodes on her brain in 2012 in order to control a robotic hand.
The technology used to control the fighter jet uses the same array of microelectrodes to connect brain cells to electronic circuitry.
"This has been a fantastic, thrilling wild ride and I'm so glad I've done this," Scheureman said.
"This study has enriched my life, given me new friends and co-workers, helped me contribute to research and taken my breath away."
The F-35 Joint Strike Fighter is the Pentagon's newest and most expensive fighter jet and it is hoped that the simulator testing could eventually pave the way for injured servicemen to use the technology, either within a military capacity or a domestic one through prosthetic limbs.
Prabhakar warns that there is still a long way to go before it moves beyond the simulator phase and acknowledges that moral and ethical questions will first need to be addressed.
"In doing this work, we've also opened this door," Prabhakar said. "We now see a future where we can free the brain from the limitations of the human body and I think we can all imagine amazing goof things and amazing potential bad things that are on the other side of that door."