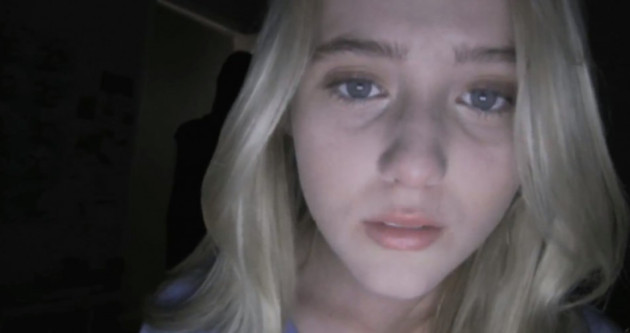 A full-length trailer has been released for Paranormal Activity 4.
The newest entrant in the found-footage horror series appears to rely on some of the same tricks as the 2007 mass hit.
The first film in the series, directed by Oren Peli, terrified audiences with its less-is-more approach to horror. Filmed on a single camcorder as a couple recorded scary happenings in their home, it harked back to an era of bump in the night ghost stories.
Although the two sequels in 2010 and 2011 have seen slightly diminishing returns both critically and at the box office, the series has latched on to a dedicated horror audience.
As the seemingly endless saga of Saw films revealed, cinema-goers who like a scary film will often take a risk on sequels.
A glimpse at the trailer appears to show directors Henry Joost and Ariel Schulman take few risks and sticking to spooky shadows.
Katie and Kristi
However, rather than the series' favoured technique of unmoving CCTV-style cameras, the trailer reveals the use of screen within a screen as a young girl speaks to her boyfriend online before something starts turning off the lights in her house.
It appears that the sequel is set in the same house as the horrific events of the previous films, hinting that more light will be shed on the story of sisters Katie and Kristi, as well as what befell the child kidnapped in the second film. Could that be the boy witnessed outside the house in the new trailer?
Paranormal Activity 4 is released on 19 October.
See the trailer below: