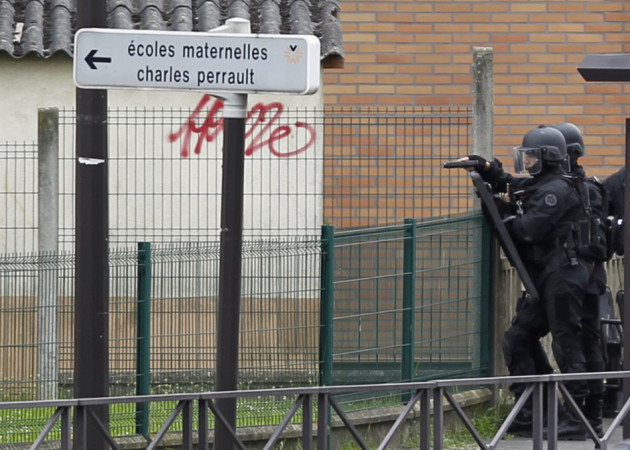 An armed man has taken at least one adult hostage at a school complex outside Paris.
Police is trying to make contact with the man, a thirty-year-old ex-soldier who broke into the kindergarten school Charles Perrault in Vitry-sur-Seine around 5am.
French media reported that four to six children were initially held by the man, but were later freed. A father is the only hostage left.
The parent had come to drop their child off at the school, which is being used as a leisure centre during the holidays, police said.
The man took the hostages in Vitry-sur-Seine, a commuter town with residents from a variety of socioeconomic classes.
French schools are on summer vacation, but many are running summer activities.
In late June, a man took four employees of a bank hostage in Toulouse. Authorities at the time said he appeared to be mentally ill and ranted disjointedly about religious motives.
Toulouse is the southern French city that was terrorised by a gunman whom police say claimed links to al-Qaida and killed three Jewish schoolchildren, a rabbi and three paratroopers. The suspected perpetrator, Mohamed Merah, was killed after a long standoff with the Raid police.