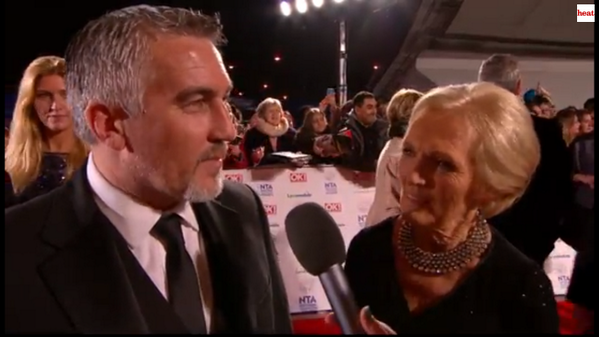 He is a culinary genius whose baking is often described as art. But wannabe chefs hoping to impress Paul Hollywood may not be too keen on the taste of his tough love.
The 48-year-old TV chef, best known as a judge on BBC2's The Great British Bake Off, says that although his constructive criticism can come off as harsh, it is his duty to tell it as it is when offering his opinion on a contestant's dish.
"I have a responsibility to the product. To the people, absolutely not," he told the Telegraph's Elizabeth Grice.
"To be honest, I don't care who's standing in front of me. What I care about is what's on the plate. It's my job to be very judgmental about that - but I am always constructive."
Hollywood, who has given ITV's Mr Nasty aka Simon Cowell a run for his money while working on the BBC baking show, admits he was happy that his tough love had finally started to pay off.
"The standard last year was borderline professional, which wound me up something rotten. It took me four programmes to find the weaknesses," he said.
Meanwhile Hollywood, who was forced to eat humble pie last year after his affair with co-star Marcela Valladolid was exposed, also admitted that he has not yet adapted to life as a celebrity- even if his name may suggest otherwise.
"I can't go to sleep on a train anymore because people take photos of me. You know, dribbling, it's a bit embarrassing. I go to sleep with my collar up," he said.
Hollywood will kick of his first live show, Paul Hollywood Live – Get Your Bake On!, this summer with 50 dates across the UK.
"The whole idea is to get people interactive," he said."The point of the tour is to pass on the knowledge I learnt from when I was knee-high to my mum, watching her make pastry, to where I am now, making pies and puds for my series."