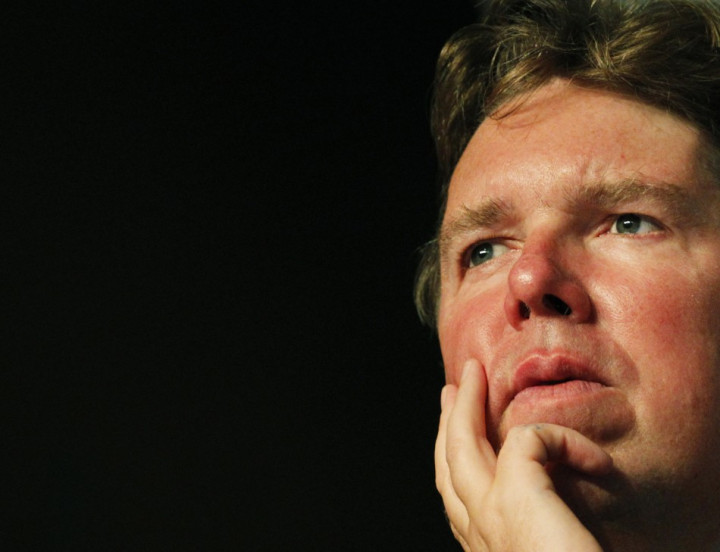 Britain's wounded economy is finally healing after narrowly dodging an unprecedented triple-dip recession, says the Bank of England deputy governor Paul Tucker.
A preliminary estimate from the Office for National Statistics, based on less than half of the available data, shows GDP growing by 0.3% in the first three months of the year, following a 0.3% contraction in the quarter before.
The economy was lifted to growth by the service sector, where output defied expectations. Cold weather also helped boost the energy industry's output.
"We shouldn't get too excited by one quarter, but looking over the past year it's perhaps not as bad as the headline figures suggest, so I think there's a long way to go but there's certainly reason for hope," Tucker said in an interview with The Journal, a newspaper in the north east of England.
He also cautioned that Funding for Lending (FLS), the Bank of England's flagship credit easing scheme, will not alone lift the slumped economy to recovery.
"This is no silver bullet, but we should do what we can to improve the supply of credit in the economy and I think this can be a real help," he said.
FLS extension
FLS came under fire for only having an impact on mortgage borrowing costs and not doing enough to improve the availability and affordability of credit for small firms. Lending to businesses plunged by £4.8bn in the three months to February.
It works by the Bank of England offering cheap loans to banks. The value of these discount loans is tied to banks' total stock lending to consumers and small businesses. This, it was hoped, would offer a significant financial incentive for banks to increase their lending to these parts of the economy.
The scheme was expanded by Chancellor George Osborne to skew it towards incentivising cheaper credit for businesses.
Osborne extended FLS by a year, so it will now last until 2015. The Treasury also made FLS so that for every pound a bank increases its lending specifically to SMEs in 2014, it can access five times that in discount borrowing from the BoE. For the rest of 2013, this ratio is even better at 1:10.
Before the change, the ratio was 1:1.
FLS will also be extended to include non-bank lenders - such as invoice finance houses - owned by banking groups taking part in the scheme. This means the parent banking group will be able to count lending to SMEs by its non-bank arms in its total when calculating how much they can borrow at the cheap rate.
---
Follow @shanecroucher
Related Articles:
UK Dodges Triple Dip Recession with 0.3% Growth [VIDEO]
Funding for Lending: Cautious Optimism From Business Groups Over Osborne Changes to Credit Scheme
George Osborne Expands Funding for Lending Scheme
Funding for Lending Scheme Sees £500m Credit Boost for UK Economy
HSBC Boosts Funding for Lending with £5bn Fund
UK Triple-Dip Recession Dodge: What George Osborne, Ed Balls and Others Are Saying