China's Central Bank to Address Country's Cash Crunch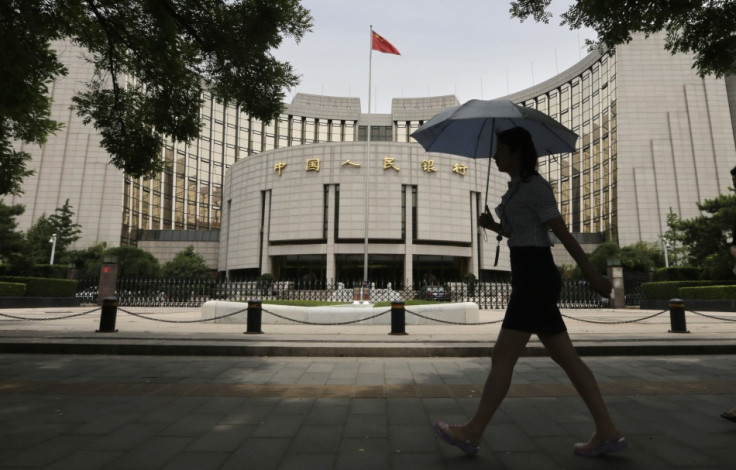 China's central bank has said that it will lend a helping hand to the country's liquidity-starved banking sector by "guiding market interest rates to reasonable levels".
The People's Bank of China's (PBOC) intervention will help resolve the tight liquidity situation in the country's financial system sooner than expected. Liquidity concerns had prompted a selling spree across Chinese stock markets and affected market sentiments elsewhere in Asia.
"Currently, the liquidity risk in the banking system is under control," Ling Tao, vice-governor of the Shanghai branch of the People's Bank of China, told a media conference.
"We will stabilise market expectations and guide market interest rates to reasonable levels."
Ling spoke after local financial markets had closed on Tuesday. He, however, did not elaborate on what represented a reasonable range.
The central bank tried to pacify troubled markets when it said that bank liquidity remained at reasonable levels and that it had asked Chinese banks to strengthen liquidity management to ease the liquidity crunch in the world's second largest economy.
Later, the PBOC said that it would not drain or inject funds into markets.
The central bank's hands-off approach pulled down mainland Chinese equities with investors selling on concerns that China's slowing economic growth rate could fall further.
The Shanghai Composite index entered bear market territory earlier on Tuesday, down by 5.28% in intra-day trade, after closing 5.3% lower previously. Banking stocks were hammered and the benchmark index logged an over 20% drop from a ten-month high in February.
China's seven-day repurchase agreement rate (repo rate) in the Shanghai money markets had dropped to 6.5% on 25 June, from 7.53% at the previous day's close, according to Dow Jones Newswires.
The repo rate had eased from last week's 10% but remained higher than the 12-month average of 3%. "Our data are clear that there has been no flood of credit; on the contrary, which helps explain the recent SHIBOR [Shanghai interbank offered rate] spikes," Leland Miller, president of US-based China Beige Book (CBB) International told CNBC Asia.
Reports of outages at the ATMs of some banks added to panic-stricken investors' woes.
The stock markets moved off their intra-day lows ahead of the PBOC press conference, as investors anticipated a central bank intervention. The Shanghai Composite finished 0.2% lower at the end of day's trade.
China's decision to curb easy credit has been praised by economists who opine that it is a risk worth taking in order to guide the economy away from debt-driven investments in infrastructure and property and towards a more sustainable path.
"The liquidity squeeze is the first real economic test for China's new leaders, to prove their willingness to overcome tough economic issues not with words, but by their actions," Zhiwei Zhang, a China economist for Nomura in Hong Kong, said in a research note.
"If the new leaders maintain their current approach, we believe it will add downside risk to growth in 2013, but in our opinion this would help reduce systemic financial risks, supporting long-term sustainable growth."
© Copyright IBTimes 2023. All rights reserved.