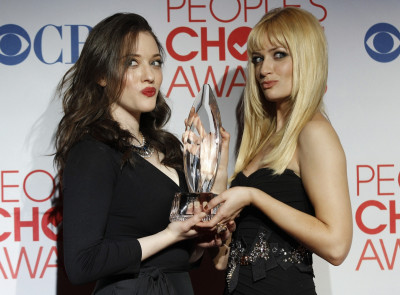 The 40th annual People's Choice Awards will take place at the Nokia Theater in Los Angeles.
The event will be aired live on 8 January at 9 pm EST (2 am GMT, 9 January) on CBS.
The award ceremony can also be watched online through live streaming on the official website of People's Choice. Adding on, Ustream is also providing live coverage.
A special red carpet live show, which will be hosted by Fandango's Dave Karger, SuChin Pak and Tim Gunn, can be viewed live on the event's website at 8 pm EST (1 am GMT).
For live updates on the award ceremony, keep an eye on the Facebook page. Twitter updates can be followed on @peopleschoice. Viewers can also share their best moments with #PeoplesChoice.
The first award ceremony of the year is being hosted by Beth Behrs and Kat Dennings of 2 Broke Girls.
"Kat and Beth are great additions to our People's Choice family and we are excited to have them host the show," People's Choice Awards Executive Producer Mark Burnett said in a statement. "Their energy and charisma are a perfect fit for our audience."
During an interview with TV Guide Magazine, the duo talked about the hosting preparation.
"I don't like when hosts make fun of people. It makes me uncomfortable, so I don't think we'll be doing any of that," Dennings said.
Behrs added, "I feel like the only person who can really make fun of people and get away with it is Ricky Gervais because he is a genius. We'll probably be making more fun of ourselves."
Meanwhile, there will also performances by Brad Paisley, Sara Bareilles and OneRepublic during the night.