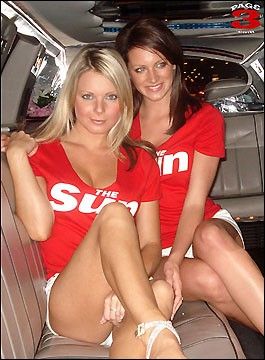 An English plastic surgeon has spent the past three months studying the vital statistics of over 100 glamour models and has finally found what he calls the \'perfect equation for vital statistics.\'
Amazingly mock-ups of the female form with breasts to Dr Mallucci\'s specifications were considered \'perfect\' by a large proportion of women.
Mallucci spent three months studying models that appeared on page 3 of \'The Sun\', after hearing that no scientific study has gone in to which shape or size breasts are most appealing to the eye.
Around 9,500 breast-enlargement operations were performed last year, an increase of 10 per cent on 2009. Breast augmentation this year is set to top the 10,000 mark.
Patrick Mallucci is a consultant plastic surgeon at University College London said he sees around five women per month who are disappointed with the results of their boob jobs.
\"I spend a lot of time each month redoing breast augmentations that have been done poorly by other surgeons, leaving a woman with uneven, misshapen or droopy breasts, or a gaping cleavage,\" he said.
\"Patients often talk about the cup size they\'d like to go up to, or that they want volume in a particular area or a fuller cleavage, but this is usually very vague.
\"What we need are objective measurements. The division into thirds and fifths by artist Leonardo da Vinci acts as a guide for surgeons performing face lifts - these dimension are simply pleasing to the eye. We also use precise nasal proportions that provide a template for the ideal nose shape and size, which acts as a map for rhinoplasty.\"