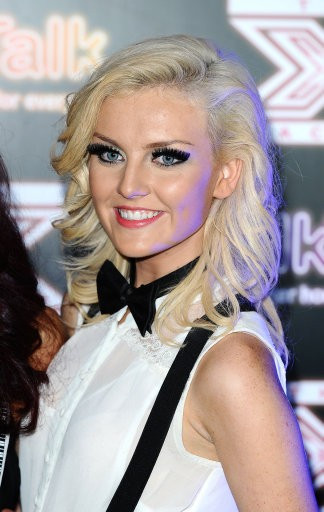 In a rather cliché-ridden manner, a jilted, heart-broken lover is lamenting his fate.
Adam Wright, the ex-boyfriend of "X Factor" star Perrie Edwards, finds it a little too much to bear his loss as the Little Mix singer has reportedly found a new companion in One Direction's Zayn Malik.
According to the Sun, Wright was left devastated after Edwards ended their 18-month relationship by text as her career took off. "My mates used to wind me up that she would dump me for a pop star. I would say no she won't, Perrie's not like that - but that's exactly what she did. X Factor changed her," the sixth-form student told the paper.
Wright confessed to the paper that he and Edwards, both 18, were "very much in love" when Perrie began chasing her dream of winning the ITV1 show and becoming a pop star. "The first I knew about it was when I woke up one day and there were about six texts from mates, saying, 'Have you seen the papers?' I didn't believe it, but when I read it was true I was jealous as I still had feelings for her," the paper has quoted him as saying.
"Things were great between us. I was smitten and we were just really happy together," Adam has recollected their happy days together, according to the report.
But a short while later Perrie was whisked off to Boot Camp - and the first cracks began to appear in their relationship, the report has noted. "I joked with her not to forget me when she was rich and famous and she reassured me that she wouldn't leave me. She came home for a visit in between that stage and the live shows - that's the last time I saw her properly. She was busy with everyone wanting to talk to her," he has told the paper.
"I was gutted I couldn't speak to my own girlfriend and I knew then that it was changing forever," Adam has added.
The couple hardly spoke after she returned to London and Adam reluctantly suggested they had a break. Perrie insisted she wanted to make a go of it - but a few days later in late October she texted him to tell him it was over, according to the report.
Meanwhile, Perrie has denied claims that she is dating Zayn, according to an STV report.