Petra Kvitova learns extent of hand injuries after vicious knife attack
Two-time Wimbledon champion undergoes nearly four hours of surgery after attack at her home.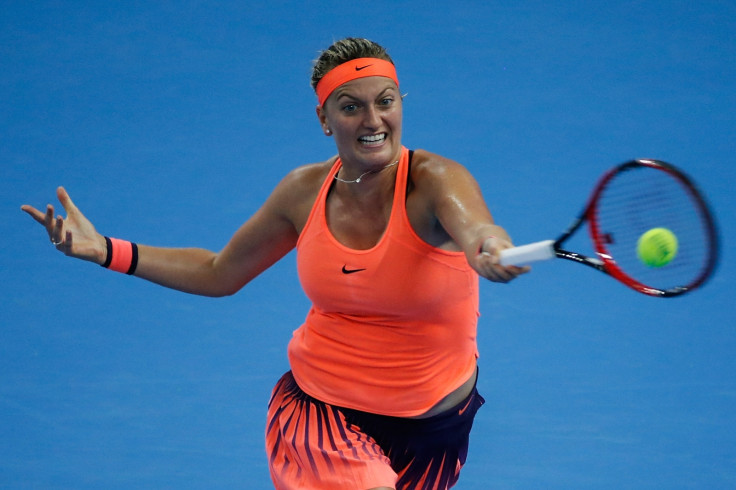 World number 11 Petra Kvitova is set to make a full recovery from injuries sustained after being attacked by a man with a knife at her home in the Czech Republic. The 26-year-old, twice a winner of Wimbledon in 2011 and 2014, suffered cuts to all five fingers of her left playing hand and underwent nearly four hours of surgery to repair the damage to the tendons.
The attacker, who gained entry to Kvitova's flat yesterday (20 December) morning after posing as an electricity-maintenance worker, is understood to still be at large. Police have appealed to the public for help identifying a man described as around 5ft 11ins, aged about 35 and who stole around 5,000 koruna (£155, $190) from the two-time grand slam champion.
A statement from her representative confirmed she will spend at least three months away from tennis in order to recover from the episode, but that a further update will be provided regarding her condition. "Petra has undergone surgery for three hours and 45 minutes. Considering the extent of the damage, the surgery went very well," manager Katie Spellman confirmed on Twitter.
"Doctors repaired damage to tendons in all five digits of the left hand as well as two nerves. Petra will wear a cast on her hand for six-eight weeks and will be unable to bear weight for three months. We hope to have more information for you tomorrow. Thank you for your incredible support."
Publicist Karel Tejkal added on the Olympic bronze medallist: "The injury is serious, but the surgeon says Petra is young and healthy and there is no reason why she can't resume tennis. It was a random crime, nobody was going to attack or rob her as Petra Kvitova. Her injuries are not life-threatening."
Prior to undergoing surgery on Tuesday [20 December] Kvitova took to her Twitter and Facebook accounts to address the attack, which she said had left her "fortunate to be alive". "Thank you for all your messages. As you may have already heard, today I was attacked in my apartment by an individual with a knife," the five-time Fed Cup winner wrote. "In my attempt to defend myself, I was badly injured on my left hand. I am shaken, but fortunate to be alive."
The recovery period means Kvitova will miss the first grand slam of 2017 at the Australian Open in Melbourne which starts on 16 January. She was already a doubt for the tournament having withdrawn from Hopman Cup, scheduled for the start of the year, due to a foot problem.
© Copyright IBTimes 2023. All rights reserved.