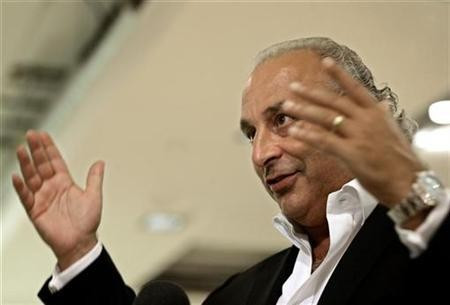 Retail magnate Sir Philip Green has sold a 25 percent stake in his high street fashion chains Topshop and Topman to a US private equity firm for £500m, valuing them at £2bn.
Billionaire Green, who runs Arcadia Group which for tax reasons is owned by his Monaco-based wife, made the sale to Los Angeles-based Leonard Green & Partners (LGP) to help fund his expansion in the US and China markets.
The sold stake will be ring-fenced from Arcadia Group, which owns well-known British brands including Miss Selfridge and BHS.
It is the latest LGP push to increase its stake in the retail market. In 2010 it teamed up with fellow private equity firm TPG Capital to buy US clothing retailer J Crew for $3bn.
Total sales for Topshop in its last set of full-year results were flat at £2.68bn, though underlying profit was up 25 percent to £166.9m.
Arcadia Group operates in 112 countries across the world.
Green has been the target of anti-tax avoidance campaigners who say he has escaped hundreds of millions of pounds in taxation over the past few years because of his family's offshore arrangements.