Storm Angus – Britain's first named storm of the season – brought torrential rain and high winds of up to 80 miles per hour (129 kph) in exposed coastal locations. Torrential downpours caused flash flooding and travel chaos across parts of England and Wales. The main rail line to the south-west was washed away in several places.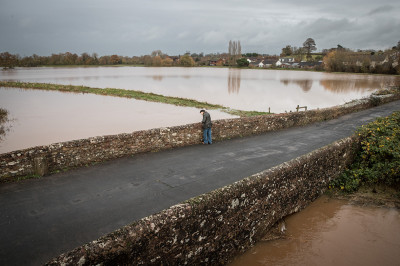 In Folkestone, a 39-year-old woman was winched from the sea near the harbour, but died "despite efforts from the emergency services to save her", Kent police said. The woman was spotted in the water at around 6.45am, with the local coastguard, RNLI lifeboat and rescue helicopter launching to save her.
In the north of England, flood sirens sounded in the west Yorkshire town of Todmorden as cars drove along flooded streets. The environment agency issued flood alerts across the Calder river valley. In the greater Manchester town of Stalybridge, a family had to be rescued by boat when their 250-year-old cottage flooded.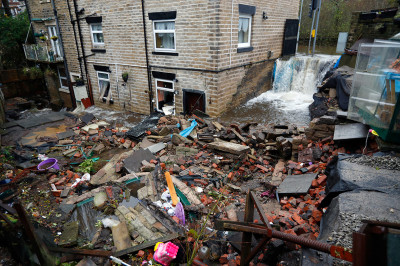 In Wales, a ferry with over 100 people onboard was stranded overnight after the high seas prevented it coming into Fishguard harbour. Passengers, who spent more than 24 hours on the vessel, called the experience "horrific" and "horrendous" but praised the ship's crew. Wales online said the Stena lines ferry sailed from Rosslare, Ireland on Monday morning (21 November) and after failing to dock travelled further north up the Welsh coast to seek shelter, eventually coming into Fishguard the following day.