Nasa has released a new image of the Grand Canyon from the International Space Station.
The image, of northern Arizona, is a favourite for astronauts shooting from space. It shows the steep walls of the Colorado River and the side canyons that make up the landscape.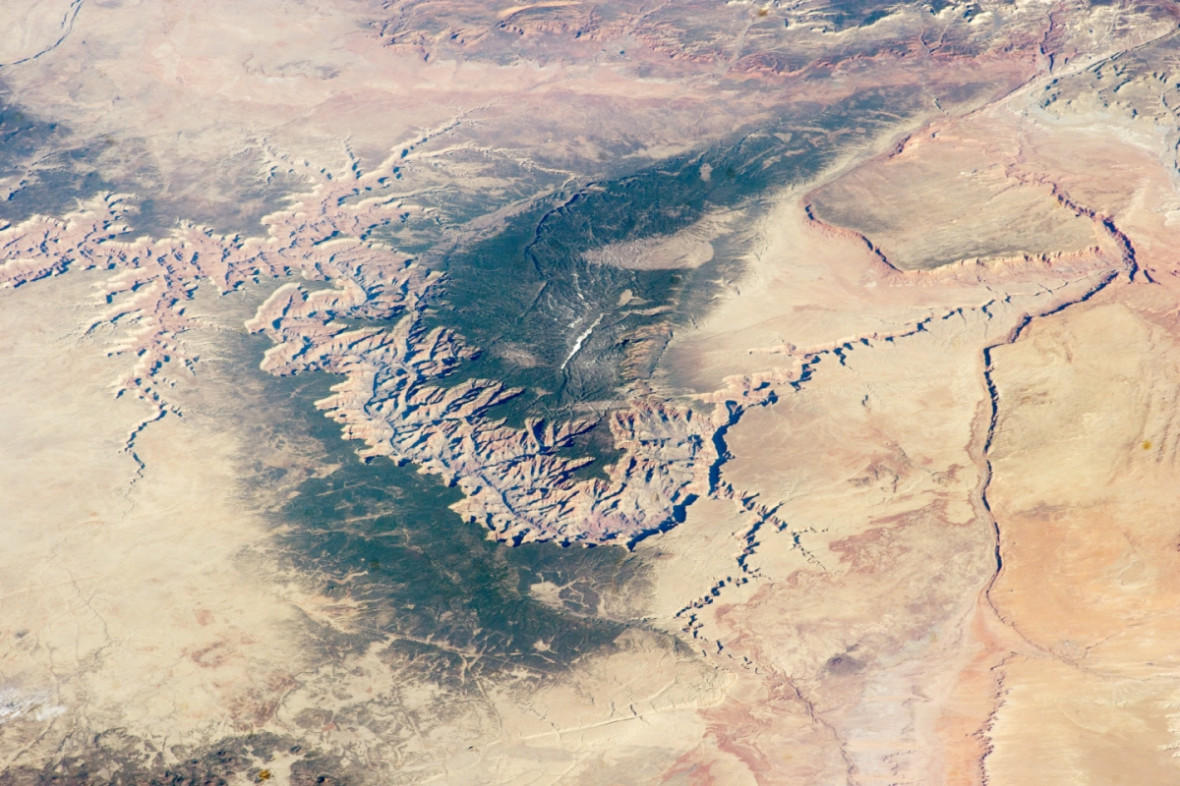 "The Grand Canyon has become a geologic icon—a place where you can almost sense the invisible tectonic forces within the Earth. The North and South Rims are part of the Kaibab Plateau, a gentle tectonic swell in the landscape," Nasa said.
"The uplift of the plateau had two pronounced effects on the landscape that show up in this image. First, in drier parts of the world, forests usually indicate higher places; higher altitudes are cooler and wetter, conditions that allow trees to grow.
"The other geologic lesson on view is the canyon itself. Geologists now know that a river can cut a canyon only if the Earth surface rises vertically. If such uplift is not rapid, a river can maintain its course by eroding huge quantities of rock and forming a canyon."
IBTimes UK looks at other images of Earth from the ISS.