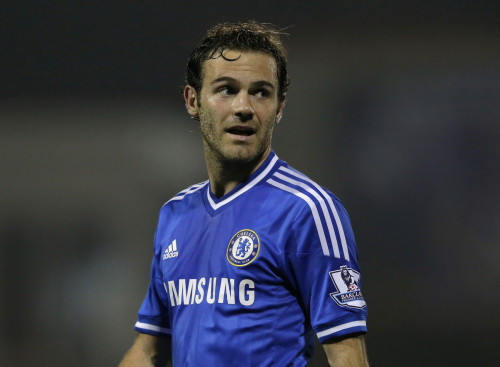 Deal of the day
News of Mata's imminent move to Manchester United has provoked a plethora of rumours and speculation across the media as the January transfer window finally begins to heat up.
The Daily Telegraph report that Mata was absent at Chelsea training, indicating that he may be considering a move to Old Trafford.
The Guardian claim that United have provisionally agreed on a £40m fee for the Spaniard while the Independent report more will be spent and the BBC suggest that £35m is more likely.
A Daily Telegraph football correspondent went a step further to suggest that Mata has already told friends and family that he will be joining Manchester United.
Best rumour of the day
As Manchester United wrap thereselves up in putting in a formal bid for Chelsea's Juan Mata they would do well to keep an eye on what's going on closer to home as Real Madrid are considering a move for Wayne Rooney.
As the Spanish giants plan their next move, United will also have to fight off interest from other clubs if they are determined to keep the 28-year-old striker at Old Trafford.
Rooney, who is worth £25m, has 18 months remaining on his current contract but Real believe that they can draw the England international away from the club before his eal expires.
A move for Rooney would see him join ex-United team mate, and this year's winner of the D'or Ballon, Cristiano Ronaldo at the Bernabeu.
Worst rumour of the day
Arsenal still refuse let go of their Julian Draxler dream.
Despite the Gunners having drawn up a £35m package for the superstar German the north London side will not succeed in signing the 20-year-old from Schalke in this this month's window.
Aresene Wenger is in desperate need of an additional attacking option as his team enter the closing half of the season.
Wenger hopes that a £20m offer plus Lukas Podolski could be enough to persuade Schalke to release Draxler despite the presence of a £34m contractual release clause.
A Schalke official said: "It is nonsense to suggest we might consider selling him this winter. It will not happen."
Tweet of the day
Telegraph: Juan Mata misses Chelsea training as Manchester United submit formal bid for Spain internatio... http://t.co/nL2BJYEPFQ #mufc

— BBC Manchester Utd (@bbcmanutd) January 22, 2014