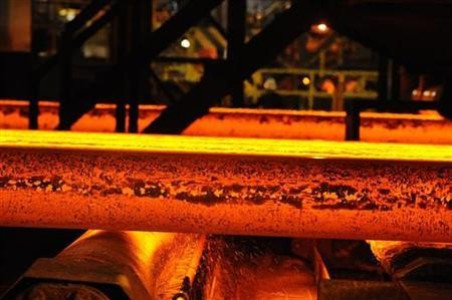 November Manufacturing PMI Reading
49.1 - up from October's three month low of 47.3.
Key Points
Overall production rose for the first time in five months.
Outstanding business falls at one of its fastest rates since February 2011.
Domestic market demand stayed subdued.
One-in-five exporting manufacturers reported a decrease in new orders from overseas.
Input price inflation slowed to its weakest in three months.
Modest increase in selling prices.
Comment
Rob Dobson, Senior Economist at survey compilers Markit, said:
"Purchasing managers have provided the Chancellor with some better-than-expected news on the performance of the manufacturing economy ahead of the Autumn Statement. However, the sector is merely stabilising, suggesting that the economy is still showing no signs of rebalancing towards goods production and exports and that manufacturing is unlikely to help prevent a possible slide back into contraction in the fourth quarter.
"Subdued domestic market conditions and declining export orders mean producers remain focused on keeping costs as low as possible. Employment, purchasing and stocks are all therefore continuing to be cut, which is likely to drag on the wider economy in the coming months.
"The renewed recession in the eurozone and sluggish growth further afield clearly remain big worries for UK producers, hitting exports. However, at the same time, demand in home markets remains frustratingly weak. Destocking and cutbacks in business expansion plans have hit sales of intermediate and investment goods to domestic customers.
"On a brighter note, producers of consumer goods indicated that business is holding up well, with output growth surging to a near two-year high. Such growth divergences add to the sense that the UK economy remains overly oriented towards consumption."
---
Purchasing managers index (PMI) surveys are carried out by Markit Economics and the Chartered Institute for Purchase & Supply (CIPS).
Each month purchasing managers across UK firms are surveyed to give an indication of business activity in the service, manufacturing and construction sectors.
On the index, neutral output activity is 50.
Any reading above represents expansion, while under signifies contraction.