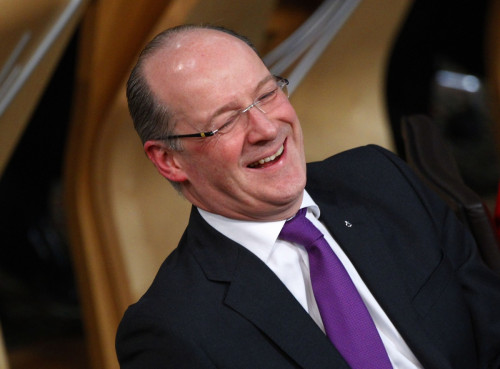 Scotland's private sector hit the highest level for three months in January, according to the Bank of Scotland's latest Purchasing Managers' Index (PMI).
"January's PMI rose to 57.2 - its highest level for three months and back to the highs of last summer. Output grew strongly in both manufacturing and service sectors accompanied by rising employment and increasing levels of new business," said Donald MacRae, chief economist at Bank of Scotland.
"The growth in new export orders after two months of decline is particularly welcome. Business confidence continues to increase ensuring the Scottish economy not only continues the recovery but enters 2014 with growth momentum."
January's boost was the 16th consecutive month of expansion in Scotland's private sector.
Similarly, production levels have increased in nine of the past 10 months.
Scotland's Finance Secretary John Swinney said: "We welcome these figures which suggest a solid start to 2014 in the Scottish economy, with private sector output expanding for the 16th consecutive month in January, and at the fastest rate in three months.
"The PMI survey also shows a continuing rise in employment and an acceleration in the pace of new order growth in both the services and manufacturing sectors as well as an expansion of new export orders, reversing the trend seen in recent months.
The figures follow on from recent GDP statistics which showed Scotland's economy was in its sixth consecutive quarter of growth.
"The continued progress in Scotland's economic recovery is helping to create more jobs and opportunities, with Scotland outperforming the UK in terms of employment, unemployment and inactivity rates."
The Bank of Scotland PMI, compiled by the economic services firm Markit for Bank of Scotland, is based on data compiled from monthly replies to questionnaires sent to purchasing executives in around 600 private manufacturing and service sector companies.