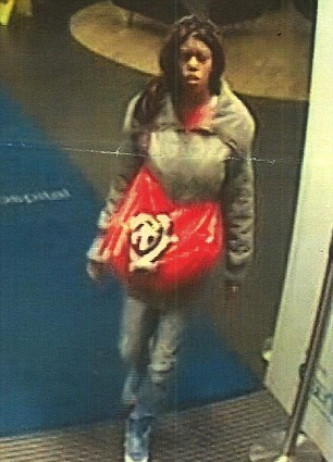 Police are searching for a woman who tried to snatch a baby from a cot at a London hospital last night.
The woman reportedly said she "wanted to see" the three-week-old girl as her cot was being wheeled between wards at St Thomas' Hospital.
She is said to have reached into the cot, but pulled away without touching the child.
Police described the woman, who was caught on CCTV, as "a light-skinned black woman" in her early twenties, around 5'2" tall and of slim build.
She was wearing a grey-hooded jacket, a red jumper, blue jeans, and is carrying a JD Sports carrier bag.
The baby, who was with members of her family and hospital staff at the time of the incident, was moved into a lift and the woman was prevented from entering the lift with them. She later left the hospital alone.
The Metropolitan police are appealing for information from the public so that they can trace the woman, however they have stated that they do not think it was a "serious" attempt to snatch the baby and are said to be "concerned for the well being of the woman."
A statement from the Met said: "Police are appealing to trace a woman in connection with an incident at St Thomas' Hospital. The incident occurred at around 21.20hrs on Saturday, 11 January, as a three-week-old baby girl was being moved between wards.
"Whilst officers do not believe this was a serious attempt to snatch the baby, they are concerned for the wellbeing of the woman and are keen to make contact with her. Anyone who knows the woman or has information that could help to locate her is asked to call 101."