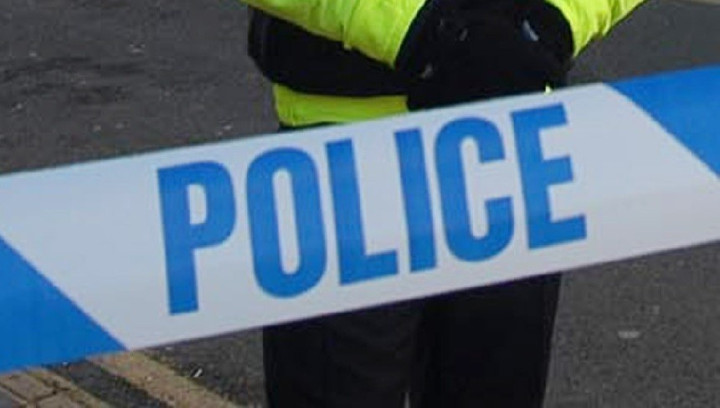 A teenage girl was gang-raped by a group of Asian men in a wooded area in Slough on Friday evening.
The 17-year-old victim walked along a residential street with one man, to a local off-licence.
They were then joined by four men in a small silver hatchback. The group walked with the girl down a footpath towards a river surrounded by woodland, where she was subjected to a brutal gang rape.
The girl raised the alarm shortly after 9pm and is now being supported by specially trained officers.
Detectives investigating the case confirmed today they were looking for five Asian men in connection with the attack, which happened near the Jubilee River in Slough.
The girl told police that she was walking from Darvill's Lane towards the High Street when she came across the group of men around the junction with Church Street and Chalvey Road West.
Detectives believe the girl did not know any of the men before the attack.
Detective Inspector Nicola Hurdley said: "'She started talking with one of the men and walked with him along the High Street, stopping at an off-licence, before proceeding down Spackmans Way and along a footpath and into some woods near to the Jubilee River.
"They were then joined by four other men that had been part of the group earlier, who arrived at the location in a small silver car.
"We are still speaking with the girl at this time to get a full picture of what has happened, but what we do know is that while she was in this wooded area she has been raped by several of the men. We have specially trained officers with her now, who are supporting her while we carry out our inquiries in the area."
Detectives are looking to secure CCTV from the off-licence and businesses in the area to see if they can find the number plate of the car or identify any of the suspects.
Police have launched extra patrols in the area while specialist forensic officers are scouring the scene for any potential evidence.
DI Hurdley said: 'Right now our investigation is focused on identifying the men involved and gathering information about their whereabouts. I would like to speak to anyone who may have seen these men in the Chalvey area last night, around early evening, and who may have seen them driving around in a small silver car. All the men are described as being of Asian appearance.
"There have been no similar offence reported to the Police but I would appeal to anyone who thinks they saw the victim, the offenders or the vehicle to come forward. I would also like to remind people to be vigilant and take care when out and about on their own."
Anyone with information should contact the Force CID team at Slough via the Thames Valley Police Enquiry Line on 101.
Alternatively, you can contact the independent charity Crimestoppers anonymously on 0800 555 111.