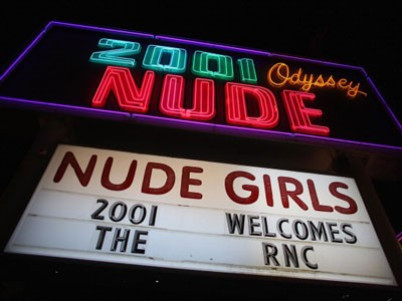 A former porn addict is to discuss the temptations of adult material in church during an unorthodox church service in Portsmouth.
Nathan Ferrera will address the congregation at City Life Church along with Gerald Coates, with whom he wrote a book entitled Sexual Healing: Identity, Sexuality and Calling.
Ferrera, who claims his porn addiction almost drove him to suicide before he sought help, will relate his experiences and offer practical advice to those battling their own demons.
The service, which has been labelled 'Porn Sunday' in some quarters, is the brainchild of pastor Dan Harman, who claimed that illicit material was posing an ever greater menace.
Harman, a 29-year-old father-of-two, told Portsmouth's local paper The News that the church was "a hospital for hurting people".
"The church can either bury its head in the sand and pretend that this is not an issue, both inside and outside the church, or it can stand up and offer a helping hand based on the non-judgmental love of Jesus Christ," he added.
"Fifty years ago if you wanted access to porn you would have to go into a shop and buy a magazine from the top shelf before going sheepishly to the counter to pay for it. Now if you've got a laptop, mobile phone or a tablet you've got access to it and there's no shame.
'It's everywhere and accessible to everyone. This is something that is very, very relevant. People in the church have come up to me and asked how this service would appeal to them because they don't have a problem with porn. What I've told them is that this is something that their children and grandchildren could potentially have access to.
"It's something that's related to both men and women. Statistics reveal that eight to nine out of 10 men have watched porn. With women the figure is about six, but that's still too high."
The event will ne held on 19 May.