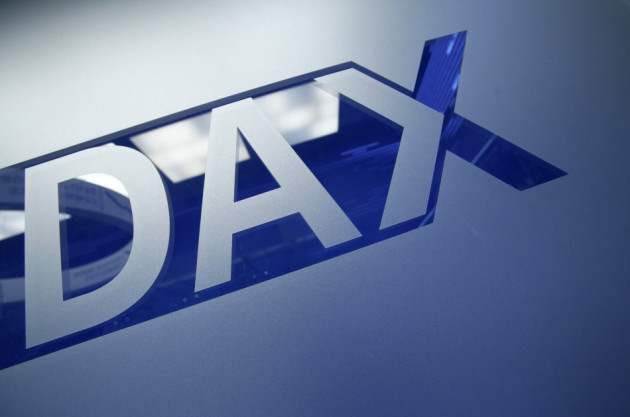 Greece's financial health and Portugal's political stability hit European markets in early trading after investors became concerned over a stalled economic recovery.
Europe's FTSEUROFIRST 300 was down 0.4% in opening trade to 1,154.39 points
Britain's FTSE 100 dropped 1% in early deals.
Germany's DAX and France's CAC 40 were down 0.9% in opening trade.
Spain's IBEX opened 1.8% lower while Italy's FTSE MIB opened 1.1% lower.
In Portugal, the coalition government is on the brink of collapse after foreign minister Paulo Portas resigned on Tuesday. Two ministers have quit their jobs in 24 hours and Portas' resignation could now force his party to withdraw from the coalition.
Elsewhere, German Chancellor Angela Merkel said that Greece's debt sustainability was guaranteed, after EU officials gave the country three days to prove it can deliver on austerity measures set out by lenders in order for it to receive its next tranche of bailout cash.
European investors will be tracking EU-wide retail sales data for the month of May.
Germany, France, the UK, Italy, Spain, and Ireland will all put out services PMI data. The Polish interest rate decision is expected later in the day.
In Asia, the Japanese Nikkei closed 0.31% lower. Australia's S&P/ASX closed 1.86% lower while South Korea's Kospi finished 1.64% lower.
Earlier in Asia, markets opened lower on Wednesday, pulled down by concerns surrounding China's growth trajectory after data showed that the world's second largest economy logged weak services growth in June.
Government data showed that China's services Purchasing Managers' Index (PMI) dropped to 53.9 in June from 54.3 in May. An HSBC-sponsored China Services Business Activity Index inched up to 51.3 in June from 51.2 in May. A reading above the neutral 50 mark point to expanding business activity while a reading below points to a contraction.
HSBC's chief China economist Hongbin Qu said that the bank expects slower growth in China's services sectors in the coming months owing to the fact that Chinese value-added-tax reforms "are likely to take time to filter through."
On Wall Street, indices ended lower on Tuesday on central bank quantitative easing (QE) fears, and on labour market data concerns. Economists polled by Marketwatch forecast that the American economy would add 155,000 jobs in June, down from the 175,000 jobs added in May.
The Dow lost 42.55 points to close at 14,932.41, dropping below the psychologically-important 15,000 level. The S&P 500 shed 0.88 points to end at 1,614.08, while the Nasdaq shed 1.09 points to finish at 3,433.40.
Investors in the US will be tracking the ADP Nonfarm Employment Change reading , alongside the government's initial and continuing jobless claims data due on Wednesday.
The US and Canada will put out trade balance data on 3 July.
Financial markets in the US will be closed on 4 July for the American independence day holiday, following which the country puts out key labour market data, on 5 July.