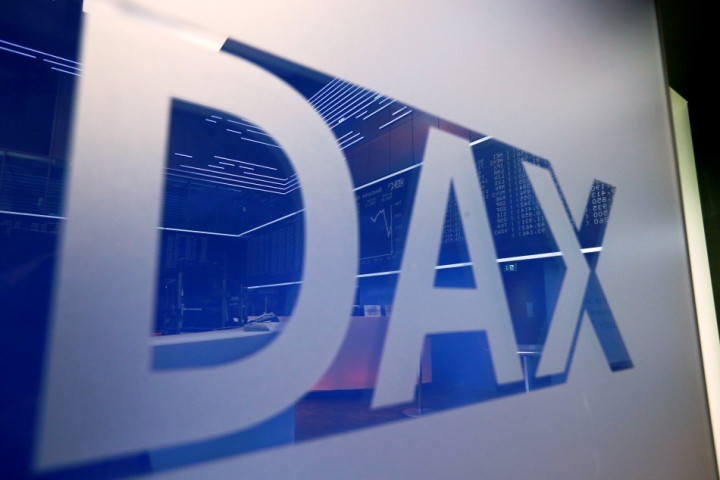 European markets outside Spain opened higher on Monday after political parties in Portugal decided on a deadline for bailout reforms.
Europe's FTSEUROFIRST 300 opend 0.1% higher to 1,196.11 points in early deals.
Britain's FTSE 100 gained 0.1% in early deals.
France's CAC 40 and Germany's DAX opened 0.3% higher.
Italy's FTSE MIB opened 0.4% higher.
Spain's IBEX fell 0.2% in opening trade.
Market participants will be tracking developments in Portugal where the top three political parties have agreed to a 21 July cut-off date to push through bailout reforms, labeled the 'national salvation pact.' The Portuguese government secured a one month delay in letting its international lenders review the state of its economy as it tries to fix its fractured political situation.
In France, President Francois Hollande said on 14 June that Europe's second-largest economy was recovering. However, ratings agency Fitch last week lowered France's long-term foreign and local currency issuer default ratings from AAA to AA+, citing a deteriorating debt outlook and an uncertain economic environment in the eurozone. France's economy contracted 0.2% in the first quarter of 2013, from the previous quarter.
Elsewhere, in Greece, thousands of workers will go on a 24-hour general strike on Tuesday as Finance Minister Yannis Stournaras confirmed the government will implement even more job and spending cuts, while also ramping up tax collection.
In company news, shipping company Kuehne and Nagel will put out its earnings report during the day. Market participants will also be tracking inflation data coming in from Poland during the day. The US puts out retail sales data later in the day.
In Asia, Australia's S&P/ASX index closed 0.14% higher on Monday, while South Korea's Kospi closed 0.28% higher in choppy trade. The Japanese financial markets were closed for a public holiday.
Earlier in Asia, markets outsider South Korea gained, after data from China showed the country's second quarter growth numbers were in line with economists' expectations.
China's economic growth slowed to 7.5% year-on-year in the April-June second quarter. The country's economy expanded 7.7% in the first quarter.
The second quarter figure is in line with market consensus. A growth level of 7.5% is also the Chinese government's official growth target for 2013.
Australian bank Macquarie said it expects China to grow 7.3% in 2013, down from an earlier projection of 7.8%. "In our opinion, structural reforms aimed at solving these problems could lead to even lower growth," Macquarie wrote in a report.
Lower growth will test Beijing's stomach for economic reform. A raft of government data has revealed growth in the world's second largest economy is dropping to a 23-year low.
Mainland Chinese markets were also buoyed by the Xinhua news service correcting a news report over the weekend. Last week it quoted Chinese Finance Minister Lou Jiwei as saying growth could possibly average 7% in 2013. The minister actually indicated that China's economy would expand 7.5% in 2013.
On Wall Street, indices finished higher on Friday. The Dow and the S&P 500 ended at record highs.
Dow finished 3.38 points higher at 15,464.30, while the S&P 500 ended 5.17 points higher at1,680.19. Nasdaq closed 21.78 points higher at 3,600.08.
For the week ended 13 July, Dow shot up 2.17%, S&P 500 jumped 2.96% and Nasdaq shot up 3.47%. Nine out of 10 key S&P sectors ended in positive territory.
Boeing suffered its worst single-day drop in about two years on 13 July. A fire onboard a Boeing 787 Dreamliner last week, parked at Heathrow, has re-awoken fears over the jet's safety record.