Germany's DAX Gains After World Cup Final Win As Argentine Shares Lag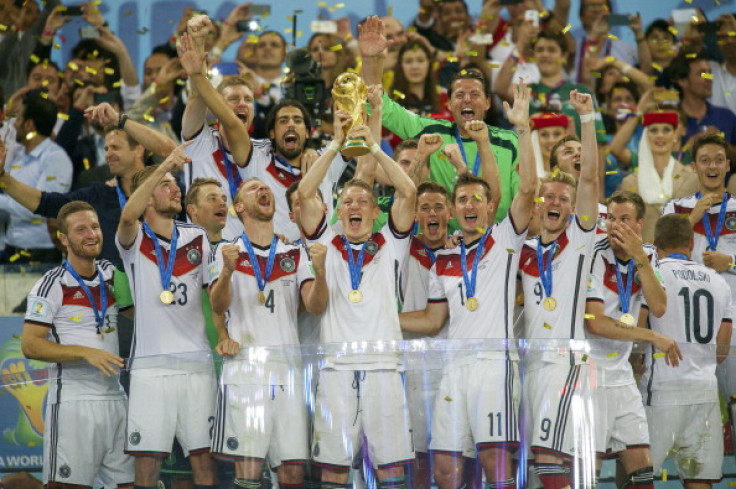 Argentina's main stock market index lagged behind others in the region and around the world after the country's 1-0 defeat to Germany, which experienced the largest gain among major European rivals.
On 14 July, Argentina's main Merval index closed up 0.2% at 8,840.21, after declining as much as 1.5% during the day.
Meanwhile, Brazil's Sao Paulo Stock Exchange IBrX Index gained 1.6% and the Mexican Bolsa IPC Index rose 1.12%.
The disappointing performance in Argentina comes after the country was defeated in the Football World Cup Final by Germany with the lone goal in the match from Mario Goetze.
Meanwhile, Germany's DAX closed up 1.21% -- the biggest gain among major European stock market indexes – as the country celebrated its fourth world cup win.
In contrast, Britain's FTSE 100 index gained 0.84%, France's CAC 40 Index was up 0.78%, and Italy's FTSE MIB index rose 0.40%.
The Associated Press, citing an analysis from Alex Edmans, a professor at the London Business School and the Wharton School of the University of Pennsylvania, reported that stock markets in losing nations in the football world cup have generally underperformed after their defeats.
"Over the course of the World Cup, there have been 39 losses by countries with an active stock market," Edmans said.
"In two-thirds of these cases, the national market has underperformed the world market on the next day."
Argentine shares are expected to suffer from the nation's depressed mood for a while, according to investment bank Goldman Sachs.
Since 1974, most nations that lose in the final underperform for a month as traders suffer "a post-final bout of the blues", the bank said in a pre-World Cup report.
While the victorious countries' stocks outperformed the global market by 3.5% in the following month, seven of the nine losing finalists underperformed the global market by 1.4%, according to Goldman Sachs.
© Copyright IBTimes 2023. All rights reserved.