Pound and Euro Down Ahead of BoE, ECB Rate Announcements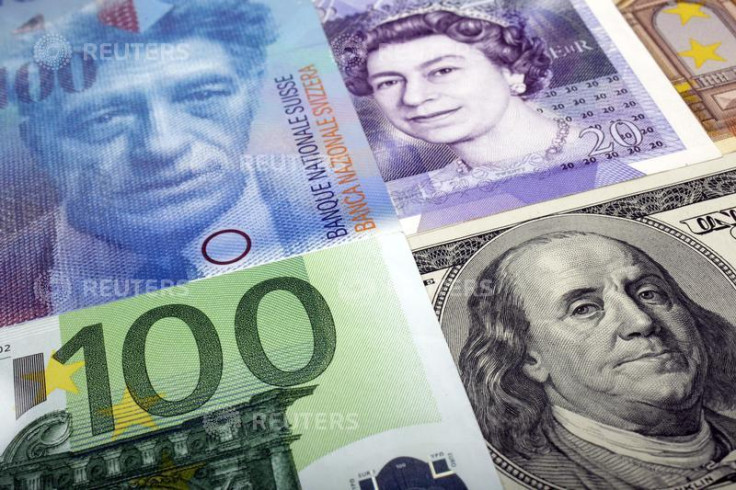 Pound and euro traded weak on Thursday as traders preferred to stay light on the currencies ahead of monetary policy announcement by the Bank of England and European Central Bank later in the day.
At 7:45 GMT, GBP/USD traded at 1.6840 from Wednesday's close of 1.6854. The pair is less than 30 pips away from a 2-month low. Sterling is down 1.85% after the July policy announcement.
EUR/USD has dropped to 1.3378 from 1.3383 and is just a shade away from the nine-month low of 1.3332, touched on Wednesday. Euro is down more than 2.3% after the 3 July ECB meet.
The BoE is widely expected to keep the Bank Rate at 0.5% and the asset purchase target unchanged at £375bn. The UK data after the last policy decision on 10 July was, on balance, on the hawkish side.
The last ECB decision was on 3 July when the main refinancing rate was left at 0.15%. This month's consensus is for no change again. Data from Eurozone has been largely on the negative side, therefore the central bank is unlikely to change its dovish bias.
After the statement, the market will wait for the press conference by ECB president Mario Draghi.
Of late, Italy falling into recession again has further dampened investor appeal for Eurozone on fears problems of the third largest economy in the region will spread over to the rest of the countries too.
At the same time, significant increase in geopolitical tensions on the Russia-Ukraine border and in the Middle East have channelled investor flows into safe haven assets like dollar, affecting other major currencies.
EUR/GBP is trading only slightly off a near two-year low of 0.7874 touched on 23 July. After the BoE decision on 10 July, the cross fell nearly 1% to the low. As on Thursday, it was up to 0.7940, reversing the losses almost entirely.
© Copyright IBTimes 2023. All rights reserved.